Aerial Photography - With a Camera Phone!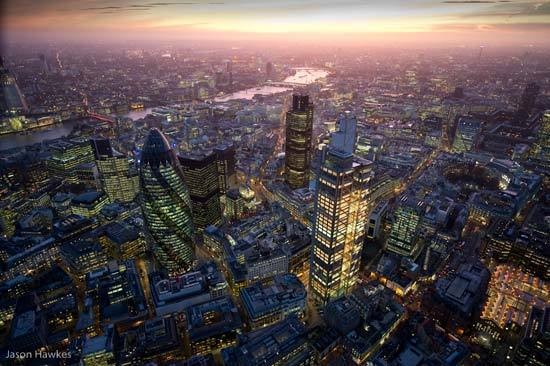 Working digitally has changed my work as a photographer forever, mostly for the better. It takes a while to put together a good workflow, which will include captioning the photographs within the metadata of the image and tweaking the white balance of the Raw files. I pretty much only touch Adobe Photoshop Lightroom for this kind of thing now, making sure everything is backed up at least three times. I use various Raid drives and then archive gold DVD's and Blue-ray disks for this.
Years ago on film, and before GPS was available so cheaply, I was changing camera backs and rolls of film every ten minutes or so and making detailed notes of everywhere we flew over and shot. Once back at my office I would then have to decipher my shaky handwriting and sort through maps to caption the images. Now with GPS and DSLR's this is all automated. I love the way you can embed the coordinates in the EXIF data of the RAW files, but sometimes after sitting at my Mac for hours colour correcting images I do think back to the days when once you'd sent the film to the E6 lab your job was finished.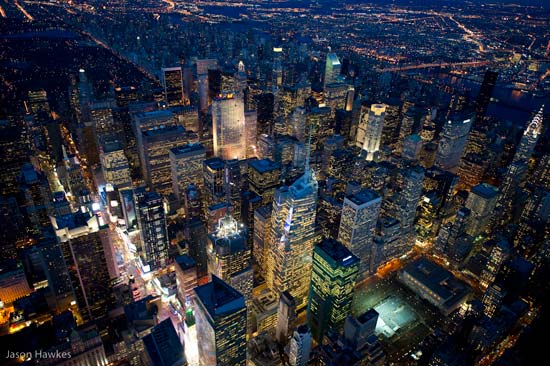 I also now do a lot of night photography, in fact my latest three books London, Las Vegas and New York have all been shot at night. This involves a lot of work using mounts to cancel the vibration of the helicopter. It took a long time to sort out the right balance of mounts / cameras and lenses and even with these it's a very long-winded process but the results can be amazing.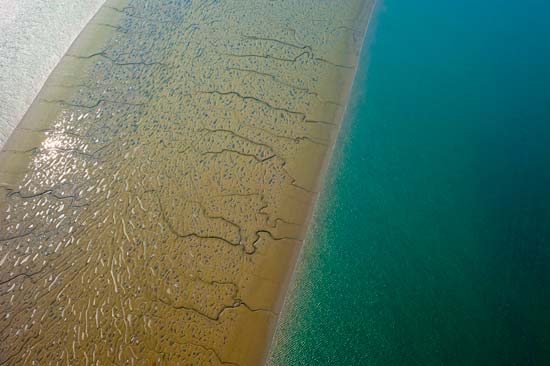 I tested out the Nokia N8 on a flight over London, and my first thoughts were that we really needed some pretty large and impressive locations around the UK to shoot. The N8's Carl Zeiss lens is surprisingly good but fixed at 28mm which is fairly wide so I looked through my archive of locations and came up with places such as The Shard and 2012 site in London, Chesil Beach, St Michaels Mount and Longships Lighthouse in the South West and the huge Emily Moor Mast, Jodrell Bank Observatory and even the offshore Wind farm at Thanet, all places I knew we could get really dramatic images of.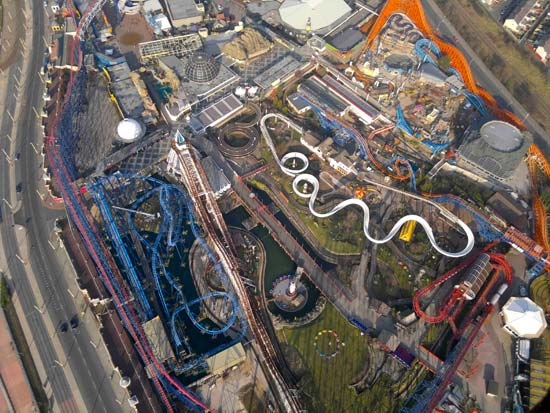 The whole campaign was shot in March and thankfully we had some terrific weather. Combining that with some great pilots and a twin engined helicopter for safety the whole shoot went really well. Digital photography has moved on so far in the last few years. The idea of shooting aerial stills using just a phone really should be ridiculous but after downloading the images at the end of every day and doing initial edits I was really impressed with the results.
Jason Hawkes photographed the UK¹s most stunning locations using a Nokia N8 smartphone for the HD Horizons project.
Your Comments