Eugenio Recuenco Interview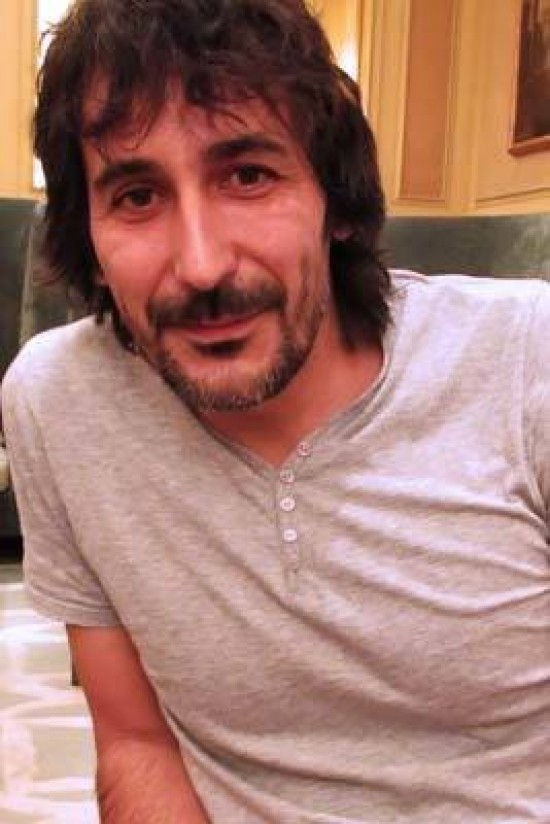 The style of the 2007 calendar seems quite tame compared to the content on your website. Did you do this on purpose, toning it down a little bit?
First of all, Lavazza is not a customer product. I took more pictures than the ones that were actually put inside the calendar but the fact that they appear tamer depends on the time and the period in my life. Usually whenever I see the pictures that I have just taken I think that they are too calm, too moderate and I think I need to do something more powerful because I'm realising that time flies.
You went for a very specific theme of superheroes (in the 2007 Lavazza calendar). How did you come to this decision? Was it something you always wanted to do and this was the opportunity to do it?
Well actually when the agency called me to talk about this calendar, they just told me the theme would be superheroes. After looking into this word of course I had to think it over to try and pick the superheroes according to the instructions of the theme. I would have never thought anyone would have thought of me for a topic like this so I was very happy when they asked me, even if it was a challenge.
What makes a good picture for you?
To me, the thing that makes a good picture is the heart that the photographer has infused into it. Many people tend to look at a picture and say, 'This is not well done, I don't like it', but then they see the magic and the attraction of it. If you have a desire and an idea then this is the best way to express it.
What camera equipment do you use?
Last week I was shooting for a perfume campaign and they wanted a lot of definition and for me to use a 22 mega pixel camera. It was a fight because they wanted so much detail but they didn't really need all of it. I convinced them to go back to my old Hasselblad so we took the pictures and convinced them that it was much better because they portray everything like it is a painting – so perfect and so neat. And also, the old Canon I have, the digital camera, it's much better. They might have a lower definition but the pictures are better. It's crazy to keep expecting more and more because you have cameras with a lot of mega pixels yet the resolution is low. Then when you go to print it out the printing technology is not right.
Cameras aside, what equipment would you not be without?
The minimum is a small lamp - a bulb, I only ever shoot with natural light. I don't use flash.
Once in Germany, there was no light for the photographers when we went in this room but using lamps, we were able to shoot perfectly so it's important to judge the situation.
Do you ever shoot using film?
Yes, in some cases you need to, for example, with infra-red and panoramic pictures where it is needed.
Which camera is your favourite?
Pentax is the camera that I have the most feeling for, that I really love. All the other ones are just cameras, so one or the other, it doesn't really matter. One could be more suitable for one thing, a different one for another thing but it's the Pentax that I really love. The reason is because the Pentax has a special relationship between what you see through it and in front of the camera, which is not always the case with others. If you do not shoot, you cannot understand.
Do you have a favourite image that you have taken?
To me, pictures are like women, so I'm in love with a lot.
Website: http://www.eugeniorecuenco.com/
Your Comments