Black And White Convertor
Posted 24 November 2003 - 05:20 PM
I've just found this website which looks promising:
http://www.jakerlund.net/
I'll give a go and let you know what it's like...
---
Posted 21 September 2004 - 12:19 PM
We use the Black to White Pro from image ready. Allows you to adjust the image to simulate real film. It has presettings that emulate different types of film, like Kodak, Ilford etc

---
Posted 21 September 2004 - 12:26 PM
---
#19 Guest_Mia_*
Posted 16 June 2005 - 05:50 PM
I've seen the Coloriage Plugin -
click!
They desaturate a part of the image. Other areas keep untouched. No need to select the areas to be desaturated precisely.
QUOTE
Selective desaturation allows highlighting key points and see the photo in a different way.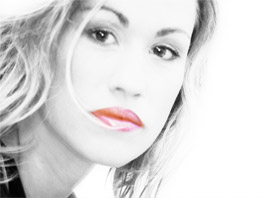 ---
Posted 12 January 2006 - 06:57 PM
QUOTE (markgoldstein @ Oct 31 2003, 09:52 AM)
I'd like to convert some of my colour photos to black and white, just to see what they look like...
Can anyone recommend a free/inexpensive action for Photoshop, or a standalone program?
I've found this technique:
http://www.outdoorey...om/photo73.php3
Cheers.
--------------------->>>
Create them yourself -->> Open your image in Photoshop - go to window/action to open your actions pallette and then click new action icon at the bottom to the left of the trash can icon - choose a name for your action and where to file it... Don't forget to choose a function key! Later you just press this button to have it happen. Use your channel mixer (go to image/adjustments/channel mixer) with the monochromatic button checked and then make three to six actions (repeat this process) with variations on the red blue and green filter sliders... I predominately use a medium red - low green & medium low blue mix... Use the blue channel to enhance contrast and shadows...
---
Posted 13 January 2006 - 02:57 PM
---
Posted 13 February 2006 - 08:56 AM
---
---
---
Reply to this topic
0 user(s) are reading this topic
0 members, 0 guests, 0 anonymous users