Canon Announces 39 New Products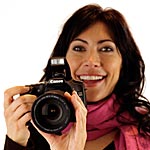 PMA 2006: Canon announced no less than 39 new products today, including a new DSLR, new still and video digital cameras, professional, consumer, laser and multi-function printers, and projectors. PhotographyBLOG attended the UK press launch at the Worx Studios in South West London to try to make sense of it all. Here are some real-life product shots from the event that you won't find anywhere else…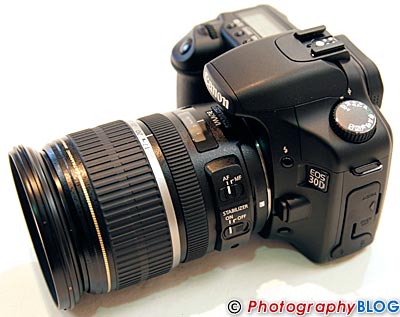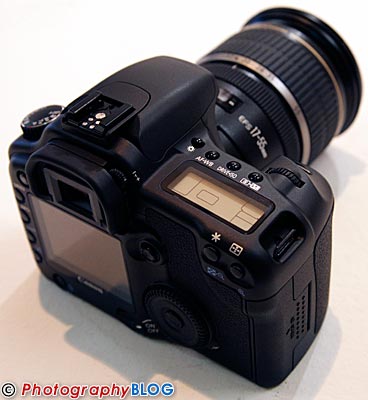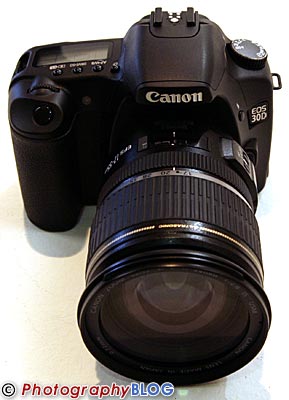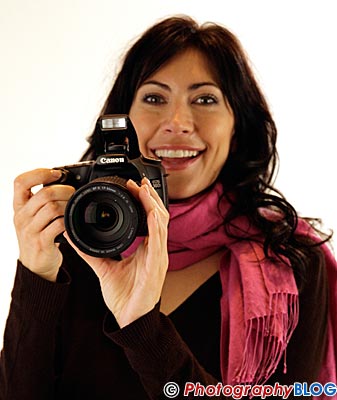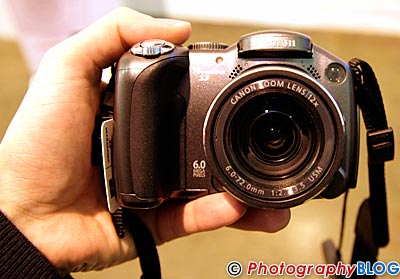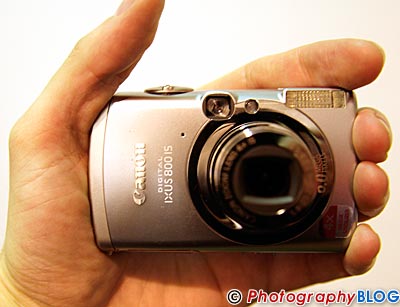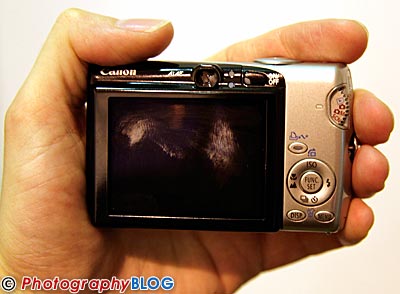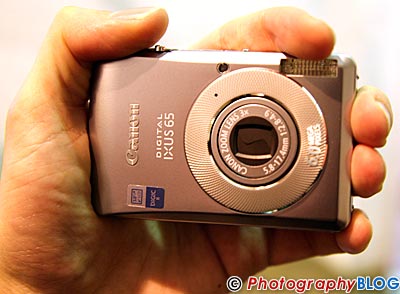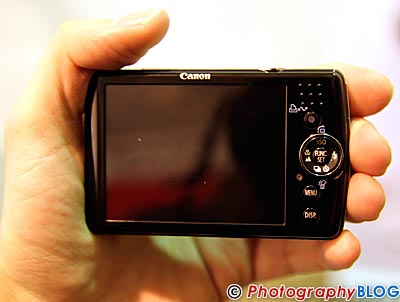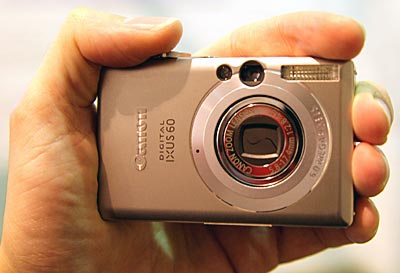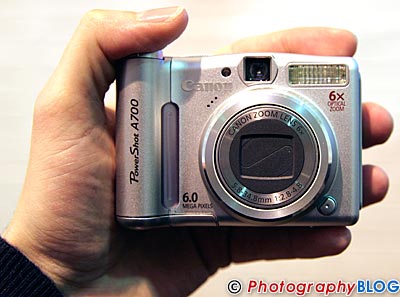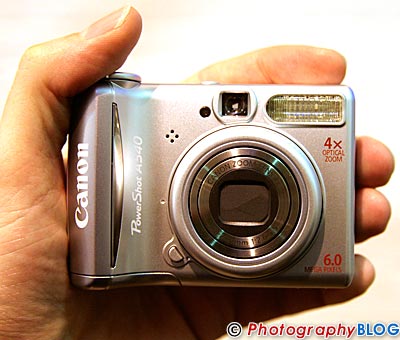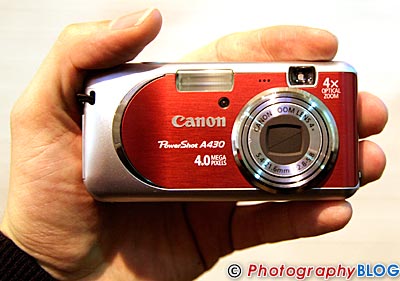 Published: Tuesday, February 21, 2006
Compare Prices
Support PhotographyBLOG: Buy this product from one of our affiliate retailers (US first/red, UK second/blue):
Reader Comments
Canon really disappointed me. I'd really hoped the Powershot Pro2 would show up to compete with the Sony DSC-R1 or Panasonic FZ-30. Bleh!

Arthur Arts at 02:44pm on Wednesday, February 22, 2006

Arthur,

It's only February.

phule at 03:51pm on Wednesday, February 22, 2006

canon sleeps deep, what about a 10Mpix like the nikon for a reasonable price ? thats the way the things are going, just to do the 3 rd iteration of another 8Mpix stuff is out of time, the canon guys should listen to the stones.. your out of time my baby...

max meier at 06:47pm on Wednesday, February 22, 2006

I think it is inappropriate to be quoting Stones' lyrics here, especially
since this is a serious situation, one for which it appears to me that I
cannot obtain any satisfaction ... hey, that's what I say.

GARY POGODA at 10:32pm on Wednesday, February 22, 2006

I think the 17-55mm f/2.8 IS lens is much bigger news than the 30D body. Finally a versatile compact standard zoom that is great for low light work. I'll be interested to hear more about its performance, such as distortion and construction quality.

azi at 08:13am on Thursday, February 23, 2006

Personally -- I think I might defect to Nikon from Canon. I've been waiting for the right SLR since the first Rebel digital came out. A 10mp camera with full, or close to full frame is what they needed. The rumored 35D would have been the swan song, and I would have purchased it. I think "s" lenses are a transitional piece of equipment and will be phased out in a few years time.

Rich at 08:54pm on Monday, February 27, 2006

Personally, why don't you just move on over to Nikon. I am sick of people complaining over Canon's not coming out with a bigger and better camera every 12 months. The 30D is still quality wise better than the D200. Just shoot some shots in low light at ISO 400 and above. Canon will have 2 new versions out before Nikon will have an update to the D200.

JBF at 12:17am on Thursday, March 02, 2006
Commenting is not available in this channel entry.