Samsung S1000 and Samsung S700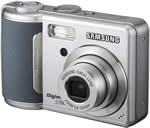 Samsung USA Press Release
Samsung Camera Bolsters Feature?Packed Premium Line with Two New Models - Seven MP S700 and Ten MP S1000 Complete the "S" Series Line
Secaucus, NJ (July 20, 2006) – Samsung is pleased to announce the launch of two new "S" Series models within its Premium line of Samsung Digimax digital still cameras. The seven mega-pixel Samsung S700 and the ten mega-pixel Samsung S1000 are full featured models designed to deliver maximum value, style and performance for digital photographers of all skill and experience levels. Offering features useful to the entire family, both models boast a crystal-clear 2.4-inch LCD and a 3x optical zoom in both still and movie modes. "The "S" Series cameras are perfect for everyone from beginners to advanced digital photographers," says Stewart Henderson, National Marketing Manager at Samsung Opto?Electronics. "With the addition of the Samsung S700 and the Samsung S1000, we have bolstered our already strong and comprehensive range of digital still cameras. This, combined with the recent launch of our NV Series, enables us to deliver products that meet the needs of a diverse dealer and consumer base."
For recording movies while on the go, top-of-the-line model S1000 supports MPEG-4, the high-compression, high?quality video format that can record for up to 3-4 times longer than traditional video formats commonly used in other digital cameras. The S700 supports MJPEG video recording. The S1000 can even record more than one-hour of high quality VGA (640×480) video at 30 fps when using a 256 MB memory card. With VGA technology, this model provides a larger screen view and clearer video quality when played on an LCD or TV screen. For steady recording, the built-in movie stabilization will automatically detect and correct lateral and vertical camera movement caused by the shooter's unsteady hand. All three models also enable users to take advantage of the 3x optical zoom even while in the movie recording mode.
These models also feature robust movie clip editing functions which allow users to be more creative with their images than ever before. For example, "S" series owners can select and save a portion of a movie clip during playback and/or select part of a movie clip to be saved as a still image. All of this can be done right on the camera, without the aid of a computer or third party editing software. Also included is Samsung's unique successive video function that allows shooters to pause and resume video recording at any time and merge multiple video files into one single file.
For crystal-clear images under many lighting conditions, these models feature seven scene modes including: Landscape, Close-Up, Sunset, Dawn, Backlight, Fireworks and Beach & Snow. And, for the ultimate in creative control the "S" series models also feature a Special Effects Hot Key, putting several special effects at the user's fingertips. These effects include: Color Effect, offering a variety of colors, including B/W, sepia, blue, red, green or Negative depending on your photographic settings; Highlight, which keeps the subject in sharp focus while putting the rest of the image into soft focus; Photo Frame, allowing the shooter to choose from nine different types of photo frames to shoot their subjects in; and Composite Shot that allows the user to take two-to-four, and save them into a single file.
For further convenience, all Samsung digital still cameras feature a built-in image editing function allowing users to edit a variety of images without the use of a PC. The Trimming function can be used to cut an undesired part of an image and save only the required part. When short of memory, shooters can use the Resizing function to recover some of the memory space, by resizing and saving images in a smaller size. The Rotating function allows users to rotate an image in the desired direction and save it.
To ensure the clarity of images regardless of shooting range, the Auto Macro function automatically adjusts shooting distance and focus. By using the macro button, users can set the camera to automatically adjust distance and focus from between 5cm to infinity.
Equipped with 16MB of built-in memory, these models allow shooters to save pictures without a memory card while the Copy to Card function allows users to seamlessly transfer images saved in the internal memory to external memory. The 'S" series also includes various useful functions such as voice recording for up to one hour, voice memo for adding a short voice message to a picture and "One-touch Playback" for instant playback of a picture even when the power is off.

Digimax S700
$249.99
August 2006

Digimax S1000
$349.99
August 2006
UK Pricing :The S700 is expected to be available in August, for a retail price of about £150. The S1000 will be available from September and has an expected retail price of around £200.

Samsung Opto-Electronics America, Inc., Secaucus, N.J., is the U.S. subsidiary of Samsung Techwin Co., Ltd., Sungnam Kyungki-Do, Korea. Samsung Opto-Electronics markets a full line of auto focus cameras, zoom and digital cameras for the amateur as well as the professional under the Samsung brand name. CCTV monitors and lenses, motorized zoom lenses, binoculars, observation and security systems, and video presenters are other products in the family of photographic and optical equipment.
For additional information on the entire range of Samsung digital cameras, visit:
http://www.samsungcamerausa.com
Technical specifications subject to change prior to product launch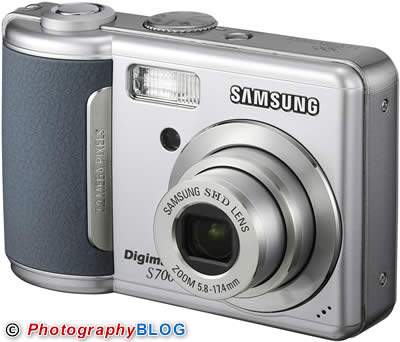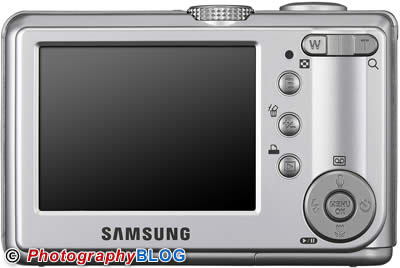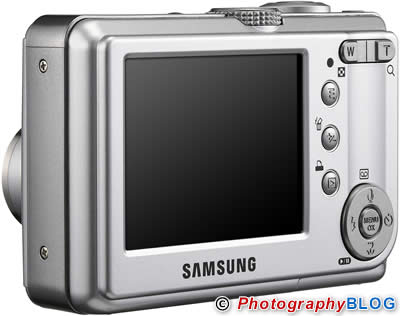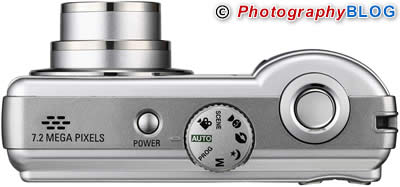 Published: Thursday, July 20, 2006
Compare Prices
Support PhotographyBLOG: Buy this product from one of our affiliate retailers (US first/red, UK second/blue):
Reader Comments
I have a question about the Samsung S700. It's going to be on sale for Black Friday for $130 at Circuit City. What worries me is I can't find any info on this model on Samsung's site. I see just about every other camera they sell, but not this one. Has it been pulled, or is there a problem with it? Is there a reason they're dumping them for $130? Any info would be greatly appreciated.

Mark Seay at 09:48pm on Thursday, November 16, 2006

Look at the reviews at circuit city. I did run across the page for it at samsung, but can't remember how I got there.

the_bob at 02:02pm on Thursday, November 23, 2006

Exact product page is
http://www.samsungcamera.com/product/pro_view.asp?prol_uid=1870&cat_uid=11

ksm at 11:23am on Friday, November 24, 2006

Hi I have been looking for the s1000 and cant find it on the samsung website. little nervous as i have just bought it. Has this been discontinued?

Jo at 07:58pm on Sunday, January 14, 2007

i have observed that whenever i play a clip shot by samsung s700, there is a disturbing (chid...chid...) sound coming....any body know the reason & solution

kaushal at 01:44pm on Wednesday, April 18, 2007

The s1000 is on Samsung's website.
Go to http://tinyurl.com/39rwcn

583casper583 at 01:21am on Wednesday, July 04, 2007

I recently came across your blog and have been reading along. I thought I would leave my first comment. I don't know what to say except that I have enjoyed reading. Nice blog. I will keep visiting this blog very often.

Ann

http://externallaptop.net

Ann at 06:50am on Saturday, March 21, 2009
Commenting is not available in this channel entry.