25% Off Lomography Lab Services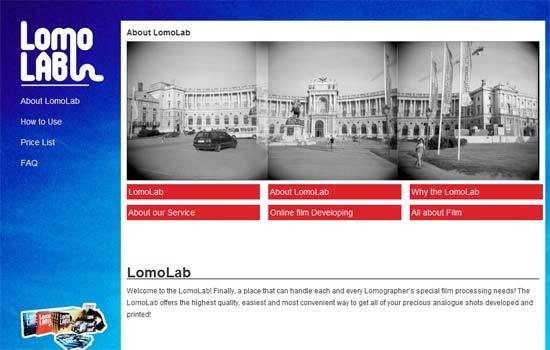 We've teamed up with Lomography to bring you a very special deal - 25% off all mail order lab services from www.lomographyuk.com/lomolab! Read on for the full details…
The code is PBLOMOLAB25 – which gets you a 25% discount on all mail order lab services from www.lomographyuk.com/lomolab
The Future is Analogue! At Lomography we wanna make sure everyone can afford to shoot analogue- so, not only are we making affordable cameras, an awesome variety of films, and some stylin' accessories- we are now taking it up a notch and are proud to present our very own film developing service. Our LomoLab is ready for you! Whether you shoot 120 or 35mm format, color negative , black and white or redscale, we can develop, cross-process, print special formats, we got it covered! Sprocket holes have you arguing with your local printer? Panoramic scans impossible to get? With the Lomolab mail order service, there's no need to worry, we can take care of all these unique formats for you, wherever you live in the UK.
We know what your analogue needs are, we are all film photography enthusiasts too! Make the LomoLab your ultimate go-to place for film processing. Why? Cause we know film the best! Think of all the love, care and attention we put into the cameras you've come to love; give your film the same special care by sending it to the LomoLab experts where it will be treated to the very best development process, scanned by hand, printed and sent back to you.
How it works…
Order and pay for the processing you want online
We will send you a pre-paid mailer so you can return your films to us in safety
We'll process and scan your films and email you a download link, so you can see your gorgeous work ASAP!
Your negatives, prints and CD will arrive in the post a couple of days later.
From the moment your films arrive at the lab the whole process will take no more than a week.
Rocky the LomoCat shows you how the LomoLab works, here
http://www.youtube.com/watch?v=E7rjkmHbczQ
Your Comments