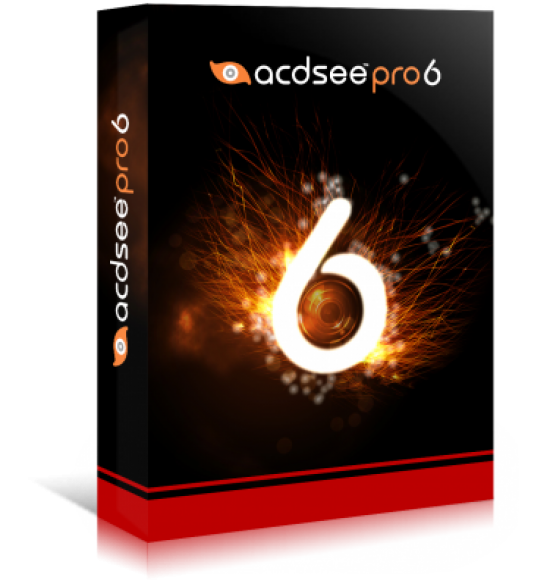 ACDSystems have released Version 15.2 of ACDSee and Version 6.2 of ACDSee Pro. These updates add support for the Canon Powershot S110, EOS M, EOS 6D, PowerShot G15 and PowerShot SX50 HS, the Nikon 1 V2, D5200 and D600, the Olympus XZ-2 iHS, E-PL5 and E-PM2, the Panasonic GH3, the Pentax K-5 II, K-5 IIs and Q10, the Samsung EX2F, the Sony SLT-A99V, NEX-6, NEX-5R and DSC-RX1. The new versions also incorporate bug fixes and performance improvements. For more information see the ACDSee Pro 6.2 and ACDSee 15.2 release notes.
ACD Press Release
ACD Systems Announces ACDSee Pro 6 and ACDSee 15 Support for New RAW File Formats and Product Updates
SEATTLE—(BUSINESS WIRE)—ACD Systems International Inc. today announced the availability of ACDSee Pro 6.2 and ACDSee 15.2. Both products incorporate the company's patented technology and user-focused design which have made ACD Systems the photo editing and management products of choice for over 50 million users worldwide. This update includes Performance improvements to Hierarchical Keywords and support for RAW file formats of the following camera models:
 
• Canon Powershot S110
• Canon EOS M
• Canon EOS 6D
• Canon PowerShot G15
• Canon PowerShot SX50 HS
• Nikon 1 V2
• Nikon D5200
• Nikon D600
• Olympus XZ-2 iHS
• Olympus E-PL5
• Olympus E-PM2
• Panasonic GH3
• Pentax K-5 II/K5 IIs
• Pentax Q10
• Samsung EX2F
• Sony SLT-A99V
• Sony Alpha NEX-6
• Sony Alpha NEX-5R
• Sony DSC-RX1
Release Notes:
For complete details, please see the release notes for both of ACDSee Pro 6.2 and ACDSee 15.2. ACDSee Pro 6 is the most complete solution for the enhancement and control of image production for professional photographers. Pro 6 is the only solution that allows photographers to carry out the essential elements of the photography creative process and distribution in one place. The standard version, ACDSee 15, gives sophisticated amateurs the high end tools they need to produce professional quality results and easily manage their library of images. Both products provide professional quality features normally found across multiple traditional products such as Adobe Photoshop, Bridge and Lightroom, at a much lower cost. They also offer users the ability to share images via social media networks and on the company's free online photo sharing service, acdseeonline.com.
Pricing & Availability
ACDSee Pro 6 is available online for suggested retail price of $99.99(US). ACDSee 15 is available online for a suggested retail price of $49.99(US).
About ACD Systems
Founded in Texas in 1993 by imaging visionary Doug Vanderkerkhove, ACD Systems is one of the largest and most respected independent digital editing and management companies in the world. Doug foresaw the importance of the convergence of analog and digital (print, photos, scans, video and metadata). The company's products include ACDSee Pro 6, ACDSee 15, and Canvas 14 + GIS, which helps Fortune 500 companies enhance, manage and disseminate their valuable digital assets. Customers include General Motors, Caterpillar, Boeing, The New York City Fire Department, NASA, CNN and the Royal Canadian Mounted Police. Today ACD Systems International Inc, holds six patents and millions of ACDSee products are in use throughout the world. In fact, ACDSee products are so popular in Asia that they are second only to Louis Vuitton in product piracy.
ACD Systems can be found online at www.acdsee.com, on Twitter (@acdsee), and on Facebook.
Your Comments