Adobe Announces Photoshop Photography Programme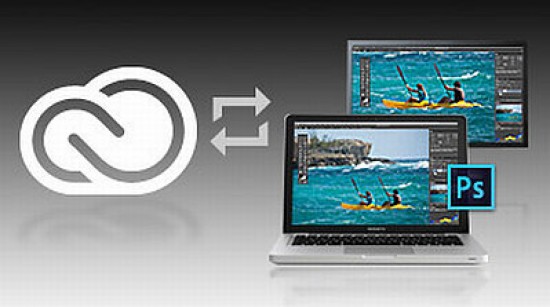 During its keynote at the Photoshop World conference in Las Vegas, Adobe has announced its new Photoshop Photography Programme, which gives users who own Photoshop CS3 or higher the opportunity to use both Photoshop CC and Lightroom 5 for $9.99 per month. The offer additionally includes 20 gigabytes of online storage, access to Creative Cloud Learn's training resources, Behance ProSite, and ongoing upgrades and updates. Note that the $9.99 offer is valid in America, Asia (with the exception of Japan), Africa and European countries outside the EU. Japanese users pay ¥1,000, Australians AU$9.99, UK citizens £7.14 and the rest of the EU €9.99 per month. Also note that while these are not introductory prices, you do need to sign up before the end of this year to take advantage of this special offer, which will be available at the same time as Lightroom 5.2 - i.e. within a couple of weeks.
Adobe Press Release
Introducing the Photoshop Photography Program
By: Winston Hendrickson
During today's keynote at the Photoshop World conference in Las Vegas, Adobe is showcasing how photography workflows will evolve to take advantage of an increasingly connected world. This includes a tour of how easy it is today to use Creative Cloud to make your content and creations available anywhere, plus the power of Behance to showcase work. We also highlight some of the exciting new technologies that we're working on for Photoshop CC and Lightroom; our roadmap for making our photography products even more connected; and a peek at how we're planning to bring advanced Adobe digital imaging technology to mobile devices. You'll see these products and services become available in the not too distant future.
If you missed the keynote, you can watch the replay here, which should be posted within about 24 hours. Throughout this week at Photoshop World, we're demoing some great digital imaging innovation and I hope you're as excited as we are about what's available today and what's coming soon, thanks to our talented teams of engineers.
Since introducing Photoshop CC, we've listened to feedback from a spectrum of our customers, from advanced professionals to casual enthusiasts. One common request was a solution specifically tailored for photographers. We listened, and at Photoshop World we're announcing a special offer for our loyal Photoshop customers. Beginning today, customers who own Photoshop CS3 or higher are eligible for a special Creative Cloud membership offer that includes all of the following for just $9.99/month:
Photoshop CC
Lightroom 5
20 GB of online storage
Behance ProSite
Access to Creative Cloud Learn's training resources
Ongoing upgrades and updates
To be clear, $9.99 is not an introductory price. It is the price for those of you who sign up by December 31, 2013. And here is a list of prices for the major regions outside of the US – keep in mind that these prices are exclusive of VAT/local taxes which vary by country.
North America                                             $9.99 USD
European Union                                         €9.99 EUR
EMEA non-EU                                            $9.99 USD
Australia/New Zealand                             $9.99 AUD
Asia Pacific                                                  $9.99 USD
Latin America                                              $9.99 USD
Japan                                                            ¥1,000 JPY
UK                                                                   £7.14 GBP
This offer will be available at the same time we introduce the new version of Lightroom 5.2 in a couple weeks.  Visit the FAQ to learn more and follow Photoshop on Facebook, Twitter and Google+ to find out when the offer goes live.
All of us on the Photoshop team look forward to continuing to build on our 20+ year relationship with our loyal community.
Your Comments