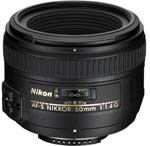 The AF-S NIKKOR 50mm f/1.4G is a new Nikon standard prime lens. Helping to celebrate 75 years and 45 million lenses, the Nikon 50mm f/1.4 includes an ultra-compact Silent Wave Motor to ensure fast, whisper-quiet operation, ultra-fast f/1.4 maximum aperture and the ability to focus as close as 1.5 feet. The Silent Wave Motor also enables autofocus in cameras without a built-in motor such as the Nikon D40 and Nikon D60. The AF-S NIKKOR 50mm f/1.4G lens will be available at the beginning of December 2008 for $439.95 / £279.99 / €383.00.
Nikon USA Press Release
Nikon CELEBRATES THE 75TH ANNIVERSARY OF NIKKOR optical EXCELLENCE WITH an all-new 50mm f/1.4 PRIME LENS
75 Years Later and 45 Million Lenses Produced, the NIKKOR Pedigree Continues to Thrive with the Introduction of the AF-S NIKKOR 50mm f/1.4G Lens
MELVILLE, N.Y. (Sep 22, 2008) –  Nikon Inc. celebrates 75 years of defining optical excellence with the release of the newly engineered AF-S NIKKOR 50mm f/1.4 prime lens that is considered by many photographers to be an essential tool with a focal length that closely replicates the visual perspective of the human eye when used with an FX-format D-SLR.  Nikon's optical expertise and modern technological advances, such as the Silent Wave Motor, help to deliver outstanding operation that is critical for Nikon FX and DX-format photographers who demand the pinnacle of photographic performance.
Ideal for travel, event, environmental and general photography in a wide variety of conditions, the new AF-S 50mm f/1.4 lens combines a superb optical formula with an ultra-fast f/1.4 maximum aperture, making it destined to become an instant classic in this digital age.  This compact lens continues the tradition of NIKKOR precision optics to provide photographers with sharp, high-resolution images and the ability to focus as close as 1.5 feet for added versatility.  The integration of an ultra-compact Silent Wave Motor ensures fast, whisper-quiet operation. 
"The traditional 50mm lens has been a mainstay of photography for generations and deserves a place in every enthusiast and professional's camera system.  Experienced photographers have always appreciated the incredible image fidelity and low-light ability that a precisely engineered 50mm lens can deliver," said Edward Fasano, general manager for marketing, SLR Systems Products at Nikon Inc.  "In addition, seasoned shooters often prefer the photographic discipline imposed by the use of prime lenses.  Now, a new generation of photographers is discovering the freedom of capturing images that would be impossible with anything but an ultra-fast-aperture lens.  Our 75 years of high-performance optical experience and stringent quality standards have won the hearts of photographers around the world, as Nikon is also celebrating 45 million NIKKOR lenses produced.  In fact, five million of these lenses were produced in the last year alone, further reinforcing our contemporary leadership in the digital SLR market."
Thanks to the maximum aperture of f/1.4 and newly refined optical performance, the AF-S NIKKOR 50mm f/1.4G teams perfectly with the low noise at high ISO sensitivity performance of Nikon D-SLRs such as the D3 and new D700 cameras.  When used on a Nikon DX-format digital SLR camera, the new AF-S NIKKOR 50mm f/1.4G provides an ideal portrait picture angle, approximating that of a 75mm lens in use on a FX-format D-SLR or 35mm SLR camera.
A newly developed optical formula effectively corrects sagittal coma flare and coma aberration, delivering astonishing image quality and allowing more users to realize their creative vision with vivid clarity.  Instances of lens flare and chromatic aberration are further suppressed through the use of Nikon's exclusive Super Integrated Coatings, which also help ensure vividly accurate color balance.  The rounded diaphragm opening combined with the nine-blade aperture contributes to a substantially more natural appearance of out-of-focus background elements.
The AF-S NIKKOR 50mm f/1.4G lens is scheduled to be available at Nikon authorized dealers beginning December 2008 at an estimated selling price of $439.95.* For more information, please visit www.nikonusa.com.
Specifications

Format
35mm

Focal length
50 mm

Max/min aperture
f/1.4-16

Lens construction
8 elements in 7 groups

Picture angle
46° (31°30' with Nikon DX format)

Minimum focus distance
0.45 m

Max. reproduction ratio
0.15x

No. diaphragm blades
9 (rounded)

Focusing
Autofocus with built-in SWM and manual focus

Filter/attachment size
58 mm

Diameter x length
Approx. ?73.5 x 54.2 mm

Weight
Approx. 290 g
About the NIKKOR brand
With a full family of FX and DX-format lenses and focal lengths, from the ultra-wide 10.5mm fisheye to the super-telephoto 600mm VR, NIKKOR customers have come to rely upon Nikon's optical superiority and the support of NIKKOR core technologies, of which the new 50mm is a prime example.  NIKKOR is the brand name for Nikon's photographic lenses, which was created by adding an "R" to "NIKKO", an abbreviation of Nippon Kogaku K.K., the original company name of Nikon Corporation at the time of its founding.  In 1933, Nikon marketed its first camera lens under the NIKKOR brand name, the "Aero-NIKKOR" for aerial photography applications.  Since then, NIKKOR has been used as a brand name for Nikon's lenses that symbolizes durability, high image quality and optical excellence.
About Nikon
Nikon, At the Heart of the Image™. Nikon Inc. is the world leader in digital imaging, precision optics and photo imaging technology and is globally recognized for setting new standards in product design and performance for its award-winning consumer and professional photographic equipment. Nikon Inc. distributes consumer and professional digital SLR cameras, NIKKOR optics, Speedlights and system accessories; Nikon COOLPIX® compact digital cameras; COOLSCAN® digital film scanners; 35mm film SLR cameras; Nikon software products and Nikon sports and recreational optics. Nikon Corporation, the parent company of Nikon Inc., recently celebrated its 75th anniversary of NIKKOR optics and the 60th anniversary of Nikon cameras. For more information, dial (800) NIKON-US or visit www.nikonusa.com, which links all levels of photographers to the Web's most comprehensive photo learning and sharing communities.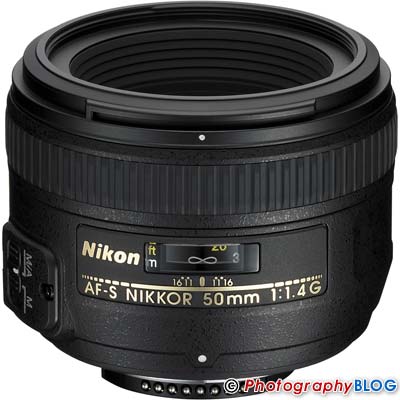 Your Comments