Arthur Edwards Shares his Top Tips for Baby Photography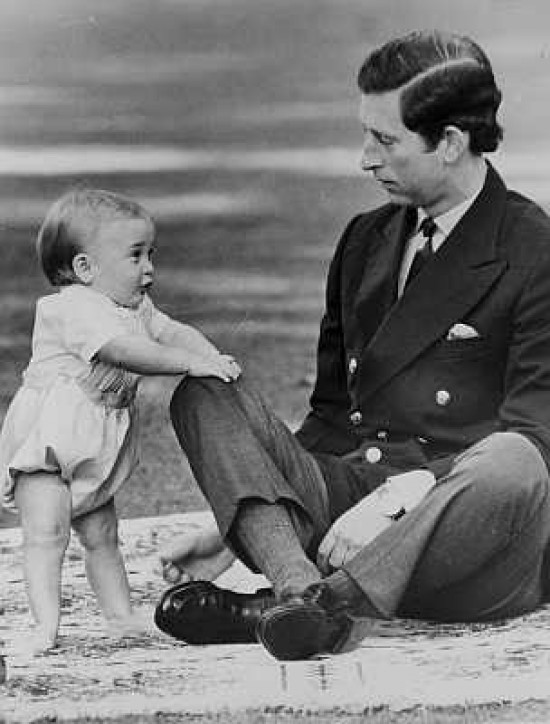 With over three decades' experience of capturing the Royal family on camera, professional photographer and Nikon user Arthur Edwards has decided to share his top tips for photography around the time of a new arrival to the family. He recommends that you first think about the light you've got, given that babies don't like flash. Then you ought to think about the time of day you take your pictures - catching the baby after a feed and a sleep increases the chances they are content, happy and giggly in the photos, rather than grumpy. His other advices include using different backgrounds, including the baby's favourite toy in some of the photos and having the camera charged before the session. "A top tip for new mums for getting a photo you'll treasure is to make sure you're happy with your eye make-up and keep your hair off the face," Mr Edwards says. "Also, a tight composition with just faces in the frame will make sure there's no distracting detail in the background of the shot such as a hospital bed."
Nikon Press Release
Baby, Camera, Action!
Nikon reveals most UK mums are unhappy with the first pictures of them and their new born
LONDON, UK: Being a new mum for the first time can put you in the spotlight, in fact over two thirds (70%) of new mothers have their photo taken within three hours of giving birth, and over half of these (40%) are straight after the birth. However, for over one in five (22%) new mums, it can take over a month before they start feeling comfortable in front of the camera.

With the impending arrival of the new Royal baby, Nikon reveals that new mums are often given a raw deal when it comes to capturing those all-important first moments on camera. On average, 19 photos of mum and baby are taken within the first week of its arrival, but 86% of first time mums aren't happy with the photos taken in the week after giving birth – suggesting that mum needs to be consulted before you get snapping.

This advice is particularly relevant to Wills. Over half (58%) of first time father's admit that despite knowing mum didn't like her photo taken in the first 48 hours of the new arrival, this didn't stop them getting behind the lens. In fact, 13% said they 'took a lot' of photos anyway. And it's not just dad, almost a third (31%) of other family members said they were asked not to take any pictures of mum, or were limited it to a select few, on their first visit to see the baby.

Jeremy Gilbert, spokesperson for Nikon UK, comments: "Having a new baby is an important milestone in anyone's life but it can leave mums feeling tired and unconfident about their body. Not having time to prepare and people taking unflattering shots is top of the list of their annoyances when it comes to people taking photos of them with their first born*. It's an exciting and important time to capture, but a bit of care and consideration goes a long way with mum – as does a good camera that will do mum and baby justice! These are the pictures that last a lifetime, so it's crucial to get right."

Pictures of Kate and the baby will be flooding our TV screens and dominating front pages as soon as she leaves the hospital , but the research suggests there's  a strict etiquette to follow to when sharing photos of your own friends or family's new baby on social media. Over half of first time mums (51%) wouldn't allow any photos of their new born to be posted on social networks or would need to give their approval first. n addition, one in five (19%) family members were asked not to share any photos on social media following their first visit. A fifth (22%) of mums were happy, as long as they could post the first picture.

Don't miss a moment
According to new mums, the most important moments to capture on camera in a baby's first six months happen within a few hours of baby being born. Almost half of respondents (48%) want a picture with their new born in hospital and 41% with the addition of their immediate family. Almost a third (31%) want a photo of the baby leaving the hospital, and a further 44% on arrival back at home.

Gilbert continues: "New parents want to make sure they are creating a photographic log of all the special moments in baby's first few months of life – from the hospital to sleeping, first outings and cuddles with family. We know that mum can be shy in front of the camera, so it's really important to make sure you are taking photos that all parties are happy with. To help achieve this, ensure you are using a good camera and also have it nearby at all times, ready to capture all the 'firsts' at a moment's notice."

With over three decades' experience of capturing the Royal family on camera, professional photographer and Nikon user Arthur Edwards shares his top tips for photography around the time of a new arrival to the family:

·         Think about the light you've got – babies don't like flash. If you're in the hospital room visiting mum just after the birth, see if she can move to the window and let the natural light do its job. Our first sight of Diana with baby William was outside of the hospital and the natural light helped the photos look beautiful
·         Think about the time of day you take your pictures. Always catch the baby after a feed and a sleep so they are content, happy and giggly, and not grumpy. Ask Mum before you visit when nap time is
·         Some details may not seem the most attractive things to get into photos, but think about what you'll want to remember and what might become important 'firsts'. Baby William became extremely fond of a blue elephant toy, but Diana would move it away from him for pictures. She mentioned once she later wished she'd had a photo to remember the toy, as it was his first favourite
·         Lots of people will be taking pictures in the same locations, so think about using different backgrounds to help your photos stand out, like a coloured cushion underneath the baby
·         If mum is usually the photographer in your family or social group, make sure you offer to take the camera for once – remember she'll want photos of her with her new arrival. Kate is the keenest photographer of the two, but even she will no doubt hand over the camera to William and trust him with the family album for a change
·         It's important to have a good camera, and always have it charged! When a baby has a fit of giggles you need a camera on hand to be able to capture that moment
·         A top tip for new mums for getting a photo you'll treasure is to make sure you're happy with your eye make-up and keep your hair off the face. Also, a tight composition with just faces in the frame will make sure there's no distracting detail in the background of the shot such as a hospital bed
·         When you have a great photo, PRINT it! If you haven't got your memories, you haven't got anything
Photo: Arthur Edwards
Your Comments