Artisan Books to Utilise Latest HP Indigo Printing Technology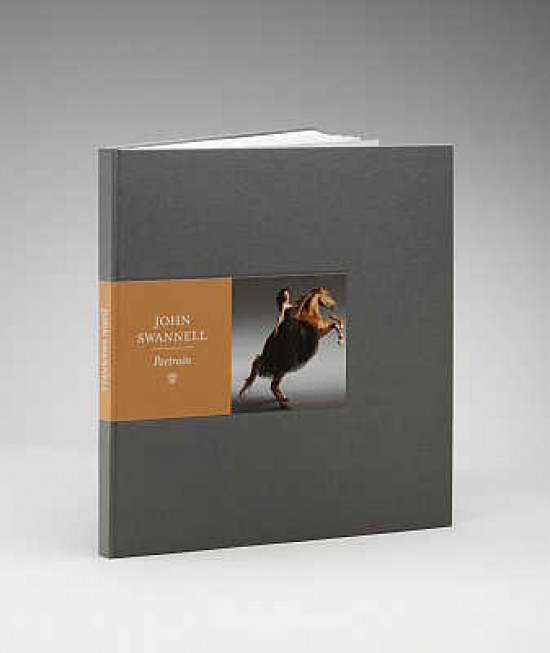 Founded by Francis Atterbury, Artisan Books is a new company utilising HP Indigo printing technology to produce affordable high-end books for creatives. One of the first books to be printed by the company is a collection of portraits by British photographer John Swannell."I wanted to produce something really special that looks expensive and luxurious, and the book that encapsulates my latest portraits not only needed to capture the essence of the photography itself, but reflect the same high quality standards I hold for the original pieces," said Swannell. "The newly established Artisan Books enabled me to create a beautifully printed, hand-finished book that showcases my work perfectly. I am really pleased with the whole look and feel of the book, it is better than I ever expected!" 
Website: Artisan Books
Press Release
Unveiling of Latest Books from Humphrey Ocean and John Swannell Mark the Launch of New Company, Artisan Books
Artisan Books to utilise latest HP Indigo printing technology to produce high-end publications for creative professionals

BARCELONA, Spain, 02 October 2013 — Artisan Books, a new company utilising HP Indigo printing technology to produce affordable high-end books for creatives, artists, architects and corporate, has been officially launched today.

The new company is holding a celebratory event tonight showcasing for the first time books printed for its earliest customers - renowned contemporary painter, Humphrey Ocean, and one of the biggest names in British photography, John Swannell.

Orders of these first publications, entitled Humphrey Ocean: A Collection and John Swannell: Portraits have already exceeded targets set by Artisan Books founder, Francis Atterbury, for the first financial year.

"I wanted to produce something really special that looks expensive and luxurious, and the book that encapsulates my latest portraits not only needed to capture the essence of the photography itself, but reflect the same high quality standards I hold for the original pieces," said Swannell. "The newly established Artisan Books enabled me to create a beautifully printed, hand-finished book that showcases my work perfectly. I am really pleased with the whole look and feel of the book, it is better than I ever expected!"

Both Humphrey Ocean's and John Swannell's books will be on display at the event tonight. Ocean's book reflects a body of his work that is in the hands of private collectors, and it was created to show pictures that would otherwise remain out of sight to the public. John Swannell's book is a collection of some of his favourite pictures of highly public figures, bringing together for the first time some of his most celebrated and iconic subjects.

Atterbury and Ocean will address attendees of the launch event tonight. Ocean will share his experiences of working with Atterbury and why he was excited to produce one of the first Artisan Books publications. Atterbury will introduce the new company and explain how HP Indigo technology has been instrumental in making it all possible.

"I wanted to start a business that would offer traditional, high-quality book production, complete with cloth covers and hand-bound pages, but I wanted to offer these books in the larger-size formats that are favoured by the creative industry," Atterbury explained. "I also wanted them to benefit from the same bespoke consultancy and production typical of Hurtwood Press and all at an affordable price. For years now, I have favoured HP Indigo digital printing technology due to its ability to deliver consistently high quality, cost-effective prints. When the HP Indigo 10000 Digital Press, capable of printing a larger size than any other digital press previously on the market, was announced, I knew this was the solution with which I could launch Artisan Books."

In addition to founding Artisan Books, Francis Atterbury is also a partner in long-established, high-quality book printing consultancy, Hurtwood Press. Atterbury uses HP Indigo technology, almost exclusively, to produce the fine art, photography and other artistic books supplied by Hurtwood Press.

"Since Hurtwood press was founded in the late 1970s, I have been working with many photographers, artists, and even famous musicians, to provide them with high-end books designed to showcase their photographs and artwork in a way that does justice to the beauty of the original image," Atterbury explained. "Working with this industry for as long as I have has enabled me to see the value this sector places on high-quality books, not only as a source of revenue but as a precious memento - capturing memories or a life's work in a way that only a well-printed book can."

More information is available at www.youtube.com/hpgraphicarts and www.facebook.com/HPdesigners or follow HP on www.twitter.com/hpgraphicarts.

For more information on Artisan Books, please click here.
Your Comments