BJP's App Team Launches 125 Magazine's iPad Edition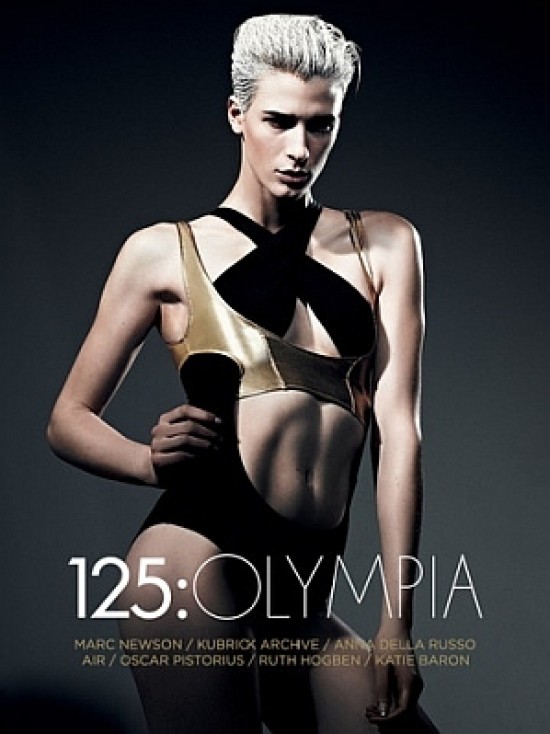 Following the success of the British Journal of Photography's award-winning iPad edition, the team behind the app is now launching 125 Magazine for iPad. 125 magazine is one of the world's leading fashion photography magazines – a visual compendium of new ideas in photography, fashion, art and culture. The iPad edition is a new version of the magazine, which showcases previously unseen content, moving image and animation. The first issue is free, and out now on the iTunes App Store. Individual paid-for issues and a subscription option will be available from January.
BJP Press Release
125 Magazine iPad Edition
A C R E AT I V E S H O W C A S E F O R T H E 2 1 S T C E N T U R Y
When 125 was formed in 2003 the magazine world was very different to the one we operate in today. Created as an antidote to the closed shop mentality of mainstream fashion photography magazines, 125 filled a void in the photographic community as a platform for emerging talent and new ideas. So it was with a credit card and a lack of experience in publishing that a small London based team of photographers and art directors produced the first issue as an open and unbiased showcase for new work and ideas by photographers, illustrators and visual artists around the world. In doing so 125 pioneered a generation of independently published, showcase titles and has been at the forefront of this sector since the very first issue.
Now available in 23 countries with a diverse readership of affluent, design savvy individuals, each issue contains the work of approximately 25 contributors who interpret the changing themes of the magazine in a range of innovative and thought provoking visuals. Published biannually with the production values of a coffee table book it is at the cutting edge of luxury publishing offering an unparalleled product that is collected and displayed in bookcases alongside the best fine art and photography books.
Ten year on its time to expand our remit to reflect the digital age and the relative ease with which creative people are able to experiment, cross genres and push boundaries. To do this we are launching the 125 iPad edition, a new version of the magazine designed in partnership with the developers behind the award wining British Journal of Photography app.
As with the print edition, everything featured on the iPad is previously unseen and commissioned exclusively by the 125 team to reflect the theme and the times we live in. Content includes in-depth interviews, essays and creative writing alongside the best photography, illustration, film, animation and design.
The first, free issue, takes Olympia as its theme and is available to download from the itunes store now. Individual paid for issues and a subscription option will be available from January.
Your Comments