Camera Awesome: 2 Million Downloads in a Week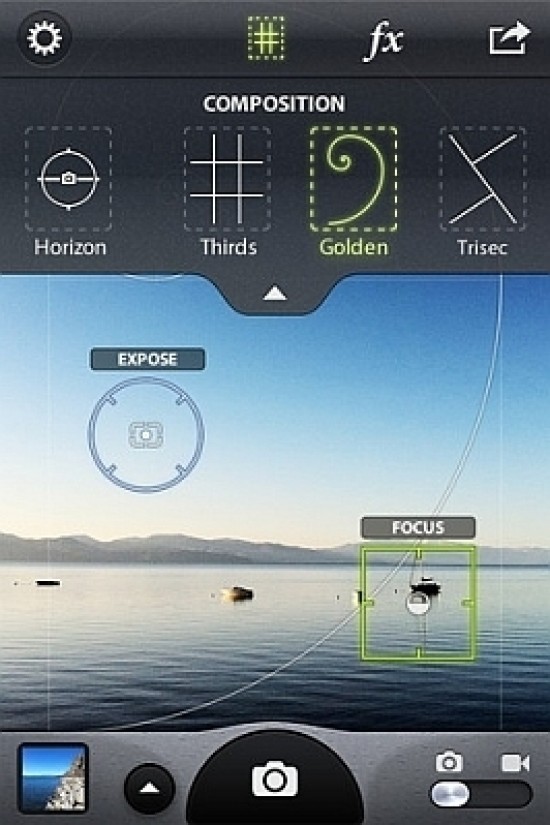 SmugMug has announced that its free iPhone app Camera Awesome has been downloaded over 2 million times in less than a week. This app enables users to capture images faster, and offers features like a built-in electronic level and the ability to focus on one spot and set exposure on another. Additionally, it allows for a wide range of one-tap adjustments including filters, borders and special effects. Photos can then be shared via email, or uploaded to Facebook, Twitter, YouTube, SmugMug, Flickr, Picasa and Photobucket.
Smugmug Press Release
Camera Awesome: 2 million downloads, 10 million photos taken, in less than 1 week 
Free iPhone app stays on course, past 1 million downloads in less than 100 hours
MOUNTAIN VIEW, Calif., March 6, 2012 – More than 2 million people downloaded Camera Awesome, the free iPhone app SmugMug released last Tuesday, and took more than 10 million photos within a week of its release.  It's the #1 Photography app in 55 countries and climbing.
"The response has been nothing short of breathtaking," said Don MacAskill, CEO & Chief Geek of SmugMug. "We've watched in awe as people awesomize photos of their beautiful newborn babies, weddings, dinner with friends, vacations, dogs… You name it, they've awesomized it."
Camera Awesome offers a flurry of options, including:
  1. Shooting options: Camera Awesome is faaasst, and so simple anyone can use it. And yet, it has high-end features even expensive cameras lack, such as a level for the horizon and the ability to focus on one spot and set exposure on another.
  2. Awesomize options: One tap makes photos come alive with vibrant color.  Hundreds of professional effects, filters and borders transform memories from forgettable camera phone snappies to gorgeous works of art.
  3. Flaunting options: Share on Facebook, Twitter, YouTube, SmugMug, Flickr, Picasa, Photobucket, SMS and email with one simple tap.
About SmugMug
What's missing from online photo/video hosting and sharing? Passion. Meet SmugMug, with billions of happy photos and millions of passionate customers. A photo sharing service with unmatched security, unlimited uploads, originals archiving, customizable privacy controls and heroic support. We're committed to providing a fun, safe and simple experience for as little as $5/month or $40/year. Archive, share and print the photos you love with SmugMug. Learn more at www.smugmug.com.
About Kevin Kubota and Kubota Image Tools
Kevin Kubota is one of the Top 10 Wedding Photographers in the world and the genius behind Kubota Image Tools, source of the industry's most popular post-processing Actions for Photoshop and Lightroom. Kevin's work has been featured in publications such as Studio Photography and Design, Rangefinder, Shutterbug, Professional Photographer, American Photo, Popular Photography & Imaging and Nikon advertorials.
About Perfectly Clear by Athentech Imaging
"Awesomize" correction from the "Awesomize" button in the Edit UI is powered by Perfectly Clear technology, the world's most advanced automatic image correction (www.athentech.com). Perfectly Clear's award winning and patented technology analyzes your photo and applies over 10 different corrections automatically, saving you the time and hassle, making your photos look awesome. Perfectly Clear, and the Perfectly Clear logo, are the Trade-marks of Athentech Imaging, Inc. used under license by SmugMug.
Your Comments