Camera Phones 'No Threat to Real Photography', Survey Finds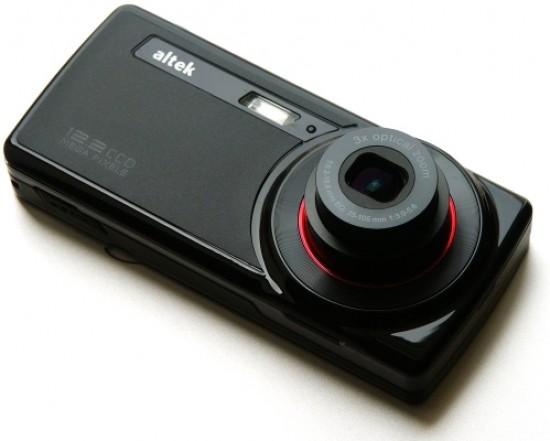 A UK-wide survey, whose findings have been unveiled today, asserts that the rise of camera phones poses no real threat to traditional photography. The survey, conducted by YouGov on behalf of Polylooks, Deutsche Telekom's online photo agency, found that only about a fifth of Britons believe their camera phone is sufficient for their photographic needs. Nearly one in three (28%) respondents owned an SLR camera, with ownership higher among more senior age groups. Polylooks' survey also found that men (17%) were almost twice as willing as women (9%) to spend more than £400 on a camera. Nearly a tenth of all respondents entertained the thought of going pro at some point, and exactly 10% considered submitting their images to microstock sites. "The British passion for photography remains as strong as ever," said Norbert Weber, head of Polylooks. "While many of us now have a decent camera as part of our mobile phone, our study shows that not only do most British consumers prefer to use a high-quality camera for personal photography, but that a comparatively large amount would like the option to make money from their images."
Polylooks Press Release
Camera phones 'no threat to real photography', survey finds
Major UK study also finds one in ten Britons considered photography as a profession
London, 28 June, 2010 – The rise and rise of ever more intuitive camera phones does not pose a threat to traditional photography, according to the findings of a nation-wide survey unveiled today. The survey of 2,245 consumers from across Great Britain conducted online by YouGov on behalf of Polylooks, Deutsche Telekom's online photo agency, found that while only seven per cent of Britons say that using their camera phone has heightened their interest in photography, just over a fifth (21 per cent) believe that their camera phone is sufficient for their photographic needs.
Nearly one in three (28 per cent) Britons interviewed by YouGov owned an SLR camera, with ownership higher among more senior age groups. Polylooks' survey also found that men (17 per cent) were almost twice as willing as women (nine per cent) to spend more than £400 on a camera.
Almost one in ten (nine per cent) have considered converting their passion for photography into a career at some point in their life and a similar number (ten per cent) say they would consider submitting their images on microstock sites, such as Polylooks.
"The British passion for photography remains as strong as ever," said Norbert Weber, head of Polylooks. "While many of us now have a decent camera as part of our mobile phone, our study shows that not only do most British consumers prefer to use a high-quality camera for personal photography, but that a comparatively large amount would like the option to make money from their images."
Other interesting findings:
·      A third (34 per cent) use social networks to share photos (women 35 per cent, men 32 per cent). This decreases with age, with two-thirds of 18-24 year-olds (68 per cent) sharing images on social networks, compared to 30 per cent of 45-54 years-olds, and just 12 per cent of over-55s
·      A quarter (25 per cent) of people still print images out to keep in physical albums – women (29 per cent) more so than men (20 per cent). Interestingly, the younger age brackets are most likely to print out digital images and keep physical albums (30 per cent of 18 to 24 year olds, compared to 20 per cent of 45 to 54 year olds)
·      Londoners (12 per cent) believe sharing photos is a critical part of the way they interact with their friends and family, putting more emphasis on images than those in the rest of the south (six per cent) and Wales (five per cent)
* All figures, unless otherwise stated, are from YouGov Plc.  Total sample size was 2,245 adults. Fieldwork was undertaken between 14 - 16 April, 2010.  The survey was carried out online. The figures have been weighted and are representative of all GB adults (aged 18+).
Your Comments