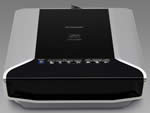 The CanoScan 8800F and CanoScan LiDE90 scanners both offer faster scanning speeds than previous models. The 4800dpi CanoScan 8800F is up to 6 times quicker than its predecessor, the 8600F. The CanoScan LiDE90 replaces the LiDE 70 and is faster in a more compact form. The CanoScan 8800F and CanoScan LiDE90 will be available from October 2007 priced at £149 / €261.00 and £59.00 / €104.00 respectively.
Canon UK Press Release
Canon remains at the forefront with two faster scanner models

United Kingdom / Republic of Ireland, 20 August, 2007: Canon today announces the launch of two new additions to its CanoScan range: the CanoScan 8800F and CanoScan LiDE90. Benefiting from zero warm-up time and faster scan speeds, the 4800dpi CanoScan 8800F is up to 6 times quicker than its predecessor, the 8600F. Replacing the LiDE 70, the designer-styled CanoScan LiDE90 offers faster scanning speeds and a more compact form, making it the smallest CIS (Contact Image Sensor) scanner in its class.
Pricing and availability
The CanoScan 8800F and LiDE90 will be available from October 2007 priced at £149 / €261.00 and £59.00 / €104.00.
The CanoScan 8800F features:
- 4800x9600dpi resolution with 48-bit colour
- High speed – approx. 7 seconds for A4 (300dpi)
- Zero warm-up time with high brightness white LED
- 35mm (strip and slide) and 120 format film scanning
- Comprehensive software including Adobe PhotoShop Elements, ArcSoft PhotoStudio, ScanSoft OmniPage SE and LaserSoft SilverFast SE
- FARE Level 3 automatic dust and scratch removal, grain reduction and backlight correction
The CanoScan LiDE90 features:
- Compact and sleek LiDE styling
- 2400x4800dpi resolution1
- 12 second scanning for A4 (300dpi)
- Dedicated buttons for quick copy, scan, email and PDF creation
- Conveniently powered by USB cable
- Automatic dust and scratch removal, grain reduction and backlight correction
The CanoScan 8800F is aimed at graphic designers, artists and advanced photographers seeking optimal scanning quality. The CanoScan LiDE90 will appeal to bargain hunters looking for a stylish and space-saving solution.
Faster
Due to the addition of new white LEDs for film and reflective scanning, the CanoScan 8800F is ready to scan from power on with no warm-up time required. Scan speeds have also been significantly improved, resulting in a six-fold reduction in total scan time for an A4 (300dpi) image. The CanoScan LiDE90 performs A4 (300dpi) scanning in 12 seconds – 7 seconds faster than the LiDE 70.
The configurable EZ buttons on both models save time by offering one-touch operation of common scanner tasks, such as copying, emailing and PDF file creation.
Outstanding detail and accuracy
Addressing the needs of advanced and professional photographers, the 4800x9600dpi CCD sensor of the CanoScan 8800F provides enough resolution for high quality enlargements of printed photos. The CanoScan LiDE90 features 2400x4800dpi resolution to capture a high level of photographic detail. Both scanners offer 48-bit colour depth, ensuring exceptional colour accuracy for reprints and proofs.
LiDE design
Sleek, stylish and ultra compact, the CanoScan LiDE90 comes supplied with a stand for vertical operation, freeing up valuable desk space. Further reducing clutter, a high-speed USB 2.0 interface powers the device as well as providing fast data transfer. USB power also makes the scanner more portable, as it can be used just about anywhere when connected to a laptop. A double-hinged lid enables scanning from books and other bulky items without compromising the unit's slender form.
Convenient film scanning
The CanoScan 8800F is fully equipped for high quality enlargements from film originals. The built in Film Adapter Unit (FAU) accomodates a wide range of film formats, including 12 frames of 35mm film strip (negative/positive), 4 mounted slides and 120 format film (max 6x22cm).
Automatic correction
Automatic image correction capabilities on both scanners reduce the need for manual retouching. Canon's advanced QARE technology automatically removes dust and scratches, restores faded colours in old photographs and reduces graininess. The CanoScan 8800F adds FARE technology for dust and scratch removal in film scanning.
Advanced software
Both scanners are bundled with a powerful suite of high quality software packages for imaging, creative and business applications. The CanoScan 8800F includes Adobe PhotoShop Elements and the advanced SilverFast SE package, which provides photographers with greater control for film scanning. Both models offer ArcSoft PhotoStudio.
About Canon (UK) Limited
Canon is a world-leading innovator and provider of imaging and information technology solutions for the home and office environments.

Canon has a global philosophy of Kyosei - living and working together for the common good, which clearly demonstrates commitment to customers, staff and the environment shared by all.
Canon (UK) Ltd is the UK marketing and sales operation for the US$32 billion global company based in Tokyo, Japan.  In the UK Canon employs around 2,000 people in various locations including Ireland and has achieved sales of £541m in 2005.
The main business focus for Canon (UK) Ltd is in two clearly defined market segments: Business Solutions covering both the office and professional printing environments (including: multifunctional printers, IT consultation, photocopiers, printers, large format printers, fax machines, document management hardware & software) and Consumer Imaging (input solutions: film and digital cameras, camcorders, binoculars and scanners; and output solutions: Ink Jet printers, fax machines, desktop multifunctionals and multimedia LCD projectors).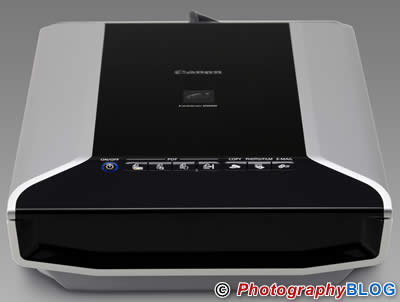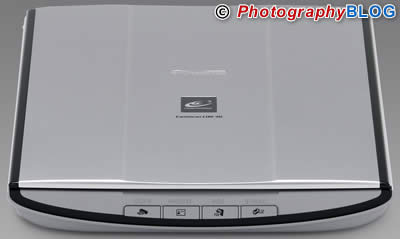 Your Comments