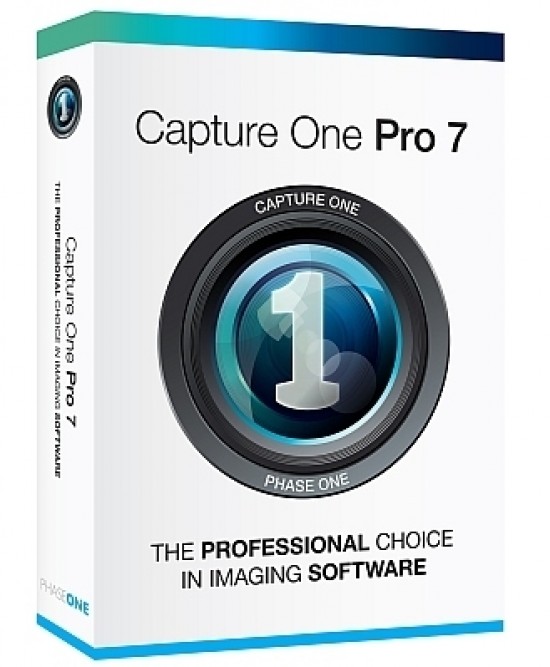 Phase One has released Capture One Pro 7.0.2 Available now, this update adds preliminary support for raw files generated by the Fujifilm X-Pro1, Fujifilm XE-1, Fujifilm XF1, Canon EOS 6D, Canon EOS M, Sony SLT-A57, Sony NEX-5R, Olympus XZ-2 iHS, Canon 1D X and 5D mark III (sRAW and mRAW); and incorporates a number of bug fixes and minor improvements.
Press Release
Capture One Pro 7.0.2 Service Release Available Now
Improves Stability, Adds Support for New Cameras
COPENHAGEN, January 14, 2013 — Phase One has released Capture One Pro 7.0.2 for immediate download. This service release has focused on solving bugs reported by customers, strengthening overall stability, and adding support for new models of Canon, Olympus, Fujifilm and Sony cameras, and includes new tethered support for Canon EOS 6D and Canon EOS M cameras.
New preliminary camera support includes:
Fujifilm X-Pro1
Fujifilm XE-1
Fujifilm XF1
Canon 6D
Canon M
Sony SLT-A57
Sony NEX-5R
Olympus XZ-2 iHS
Canon 1D X and 5D mark III (sRAW and mRAW)
Numerous bug fixes have improved stability, including support for Canon tethering on Apple OS X 10.8, and improved support for pen tablets on Windows 8.

Other changes in Capture One Pro 7.0.2 include aligning the use of image counts in the library tool: no counts for smart albums on Mac and no image counts shown for Groups and Projects on Windows.
Capture One Pro 7 is a raw converter and workflow software which enables photographers to reduce the time and effort required to deliver stunning ready-to-use images with excellent color and detail. Capture One Pro 7.0.2 is available as a free download for Capture One Pro 7 customers.
For more information, please visit Phase One at http://www.phaseone.com; or you can contact the team directly on Twitter at http://www.twitter.com/PhaseOneWW and on Facebook at: http://www.facebook.com/pages/Phase-One/184811514906561
About Phase One
Phase One is the world's leader in open-platform, high-end camera systems and solutions. Phase One cameras, digital backs and lenses are designed to deliver superior quality image capture and investment value. Phase One's Capture One and Media Pro software help streamline capture and post-production processes for both medium format and DSLR cameras. Phase One products are known for their quality, flexibility and speed enabling pro photographers shooting in a wide range of formats to achieve their creative visions without compromise.
Phase One is an employee-owned company based in Copenhagen with offices in New York, London, Tokyo, Cologne, Hong Kong, Shanghai, Sydney, and Tel Aviv. 
Phase One and Capture One are registered trademarks of Phase One A/S.  All other brand or product names are trademarks or registered trademarks of their respective holders.
Your Comments