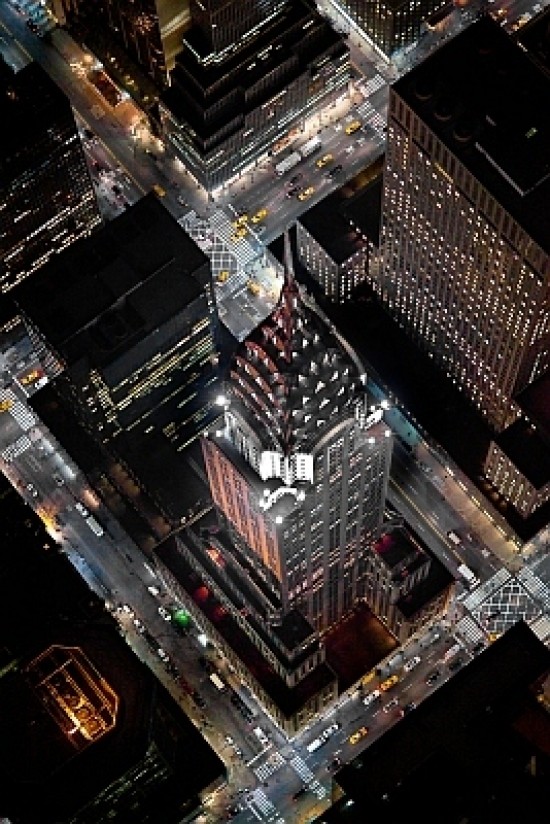 New York's leading architectural and aerial photographer, Evan Joseph, is making his gallery debut at Tachi Gallery on 27th October. Over the last year Evan has transitioned into fine art photography with the release of his book, New York City At Night. The exhibition on Oct. 27th at Tachi will pick up where the book left off as he will include some never before seen images of New York City that were not published in the book. The "Evan Joseph at Night" exhibition blends these aerial photographs, which were taken from a helicopter several hundreds of feet in the air, with amazing skyline views from some of the most exclusive vantage points in the city. Tachi Gallery is located at 414 Washington Street, New York.
Tachi Press Release
NEW YORK'S LEADING REAL ESTATE PHOTOGRAPHER EVAN JOSEPH MAKES DEBUT AT TRIBECA'S TACHI GALLERY ON OCTOBER 27TH.
EXHIBIT TO INCLUDE DRAMATIC IMAGES OF NEW YORK CITY AT NIGHT FROM THE AIR.
New York, NY - World famous architectural and aerial photographer and the number one "it" man when it comes to shooting luxury real estate properties, Evan Joseph has penned a deal with Tachi Gallery in the heart of Tribeca to exhibit his masterful collection of sparkling views of the city that never sleeps.
The exhibition titled Evan Joseph at Night will open OCTOBER 27th at TACHI GALLERY (414 Washington corner of Laight and Washington at Pearline Soap Factory) and run through January 2011.  From the awesome golden sunsets over the Hudson to the pale yellow sunrise breaking over the East River, you'll see the world's most popular city illuminated like never before.  Evan has spent the last decade shooting amazing skyline views from some of the most exclusive vantage points in the city and Evan Joseph at Night blends these with his distinctive nighttime aerial photographs taken from a helicopter hundreds of feet in the air.
The At Night project was born from a photo shoot Evan was conducting at the home of Bob Costas.  When the evening shot of Costas' penthouse view of Central Park was published in a major book about the city, Evan's obsession with night cityscapes grew and he set his sights on a loftier angle from the sky.  Working closely with his pilot, Evan got clearances for some incredible perspectives and after a lot of practice he pulled off maneuvers that gave him photographs of New York City that he couldn't get from even the highest penthouse.
The exhibit, inspired by his recently published book, New York City At Night, will include dramatically lit skyscrapers, twinkling bridges, neon lights, and yellow cabs streaking down Broadway. The huge prints feature never before seen perspectives of the most famous landmarks in the city including The Empire State Building, Statue of Liberty, Rockefeller Center, Columbus Circle, Wall Street, Times Square and much more as seen only through the lens of Evan Joseph.
ABOUT EVAN JOSEPH
Evan Joseph is one of the preeminent Architectural photographers in New York City today. His clients include The W Hotels, The Ritz Carlton and Trump, his work has been published in major outlets including Architectural Digest, Elle Décor and The New York Times, and he has photographed the homes of countless celebrities including Sting, Lenny Kravitz, Rupert Murdoch and Julian Schnabel. A book of his night cityscapes called "New York City at Night" was published this year by Thunder Bay Press.
From a young age, Evan felt compelled to develop his skills to be as traditional as the old masters and as cutting edge as a NASA engineer. Although he has had a camera in hand since elementary school, Evan trained in paint and charcoal at Vassar and while studying formal realism at The Slade School of Art in London he sold portraits on the street in Covent Garden for five pounds a piece.  Very early exploration into art made with a computer led him to get a Masters in Digital Media from NYU, and it was there he began to explore the combination of technology and photography that makes his work stand out today.
A self-proclaimed gadget head, Evan was tapped by Popular Photography magazine for their 2000 Digital Millennium Edition to herald the new age of Digital Art and to evaluate the earliest digital cameras on the market.  It was during that testing process that Evan realized this new tool gave him a medium to combine his classical training and digital desires, finally allowing for the painstaking perfectionism for which he is known.
Digital camera in hand, Evan has been exploring the ever-changing cityscape of NYC for over a decade. Shadows and light are his palette and he can tell you the exact time in each season when the dusk light rises just right behind a specific building on a particular block. As the years went on, shooting the built environment became a specialty, and opportunities to take his camera even higher came his way. Penthouse balconies, roof hopping on skyscrapers, and shooting from cranes gave Evan access to the architecture around him from a point of view that only he could see.  Eager to take his vision as high as he could go, Evan sought out aerobatic helicopter pilots who trained with him over many months to get high up above the city landmarks at impossible angles so that not even the tip top of the Chrysler Building would escape his lens. At night and from a bird's eye view, the lights of the city outline a truly unique pattern that turns each square of the city into a canvas filled with radiating blocks of color and multicolored stars.
Capturing those lights and silhouettes is only half of what makes Evan's pictures glow. Back in the darkroom, Evan's proprietary digital processing techniques comb though every single pixel to output an image that reflects the exact vision of a master who has taken his study of light to new heights.
ABOUT TACHI GALLERY
The Tachi Gallery was founded by filmmaker Joe Scarpinito to showcase art with a strong foundation in drama, aesthetics and traditional craft. A lifelong art collector whose collection spans thousands of works from around the globe, Joe's passion is for artwork both ancient and modern, which has a classical sense of beauty.
A risk-taker who has been on the winning side of many big bets in the New York arts and real estate scenes, Joe is now betting that there are more New Yorkers like him who are searching for a new take on old-school art values.
Tachi's collection currently includes work by Sasson Sofer, Jean-Pierre Roc-Roussay, Victor Wang, Jeanne Lorioz and photographer Evan Joseph, as well as a rare cache of forty Paul Klee lithographs from the 1920s.
The gallery is located on the corner of Laight and Washington Streets, the heart of historic North Tribeca, on the ground floor of The Pearline Soap Factory.
Your Comments