Find Your Perfect Photography Gift with Inkling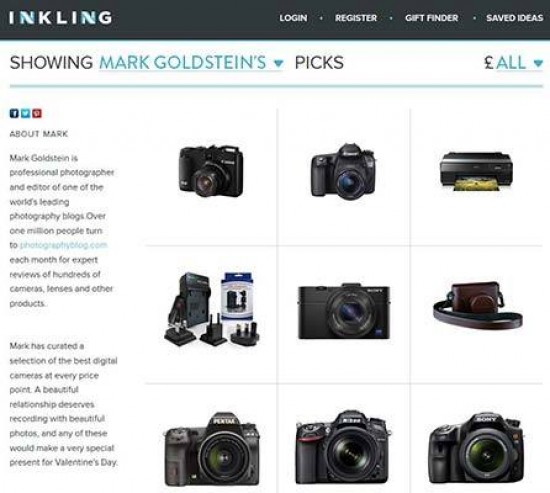 Photography Blog has teamed up with Inkling to choose some of our favourite photography gifts.
Inkling is a site that specializes in making on-line gift shopping a pleasurable experience, rather than a time-wasting chore. Every item on Inkling has been hand-picked by an expert in their field, so you can rest assured that you're choosing a quality gift. A clever gift finder quickly sorts through the selections to serve up appropriate products, and you can also save gifts in a wishlist and share them with other people.
Take a look at Photography Blog Editor Mark Goldstein's picks here.
Your Comments