Fujifilm A900 and Fujifilm A820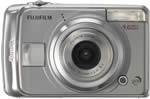 PMA 2007: The Fujifilm A900 and Fujifilm A820 are new additions to Fujifilm's entry-level camera range, offering 9 and 8 megapixels respectively. Both models incorporate Fujifilm's Super CCD sensor technology, a 4x optical zoom lens and ISO 800. The Fujifilm A900 and Fujifilm A820 also feature a dual xD/SD memory card slot. The Fujifilm A900 and Fujifilm A820 will debut in May 2007 costing $179.95 and $199.95 US, respectively. In the UK, the Fujifilm A820 will be available from June 2007, priced at £149.
Valhalla, NY, February 22, 2007 - Entry-level just took on a whole new meaning, as FUJIFILM U.S.A. Inc. today announced the launch of the eight-MegaPixel FinePix A820 and nine-MegaPixel FinePix A900. Designed specifically for the first-time digital camera buyer and consumers seeking an affordable, easy-to-operate upgrade to their current digital camera, Fujifilm's FinePix A820 and A900 are loaded with features usually reserved for more advanced models. Both incorporate Fujifilm's signature Super CCD sensor technology, a 4x Optical Zoom lens and feature ISO levels of up to ISO 800.
Following in the footsteps of Fujifilm's more advanced digital cameras, the FinePix A820 and A900 both shoot with light sensitivities of up to ISO 800 at full resolution. These higher light sensitivities enable the user to shoot with faster shutter speeds, which lessen the likelihood of blurry pictures caused by a moving subject or the shake of an unsteady hand. To make it easy for consumers to achieve blur-free results, the FinePix A820 and A900 feature a "Picture Stabilization" mode in the dial setting. This easy-to-identify setting automatically chooses the correct light sensitivity and best-matching shutter speed, producing the highest quality digital pictures without blur and the noise often associated with high sensitivity photographs.
The FinePix A820 and A900 feature a new, intuitive icon-based Graphic User Interface (GUI). When users switch shooting modes, scene positions or control settings, a brief explanation of the setting is momentarily displayed on the LCD screen, taking much of the guess work out of digital camera operation. Additionally, both cameras feature a conveniently placed mode dial that provides easy access to the most commonly used shooting modes, including Auto, Picture Stabilization and Movie mode and allows 1-touch access to other pre-programmed scene modes.
The FinePix A820 and A900 also feature a "xD/SD Media Compatible slot"; a single slot that accepts not only Fujifilm's traditional xD-Picture Cards™, but also SecureDigital™ (SD) media cards. In offering these media options, Fujifilm is providing greater choice and flexibility to consumers who purchase Fujifilm digital cameras.
Fujifilm's new A-Series models also offer the following attractive features:
* IrSimple™ Technology: Demonstrating Fujifilm's commitment to innovation, 'IrSimple™' enables mobile devices – like the FinePix A820 and A900 – to instantly and wirelessly, connect and transmit digital images to other IrSimple™ enabled devices such as other digital cameras, PDAs and photo kiosks. It provides a faster, more secure means to share pictures with family and friends.
* Fujinon lens: The FinePix A820 and A900 both feature a 4x optical zoom lens that was developed specifically for the A-Series by Fujinon, a Fujifilm sister company and leading provider of broadcast-grade television lenses and other high quality optical products across many consumer and industrial applications.
* Internal memory: When their xD-picture card or SD memory card (sold separately) is filled with images, users have extra internal storage space on each camera to capture additional pictures.
* Large LCD: 2.5-inch LCD display with anti-glare properties.
* Scene modes: A wide range of 16 pre-programmed scene modes provides top-quality photos in a range of shooting conditions.
The FinePix A820 and FinePix A900 will debut in May 2007 with retail prices of $179.95 and $199.95, respectively.
About Fujifilm
Fujifilm brings continuous innovation and leading-edge products to a broad spectrum of industries including medical, life sciences, consumer electronic, chemical, graphic arts, information systems, photography and office products based on its vast portfolio of digital, optical, fine chemical and thin film coating technologies. The company provides products and services that contribute to the advancement of culture, science, technology and industry, as well as to improved health and environmental protection. It is the global leader in digital minilabs; Computed Radiography systems; ink dyes, pigments and UV inks for inkjet printers and materials used in the production of flat panel displays. It was ranked number 15 for U.S. patents granted in 2006, employs more than 75,000 people worldwide and in the year ended March 31, 2006, had global revenues of $22.8 billion.
FUJIFILM U.S.A., Inc., Valhalla, NY, is a U.S. marketing subsidiary of FUJIFILM Corporation, Tokyo, Japan, providing digital and analog photographic Imaging Systems, Recording/Storage Media and Motion Picture Film products and services to consumers, professionals and businesses.
For more information on FUJIFILM U.S.A. products, customers can call 800-800-FUJI or access the FUJIFILM U.S.A. Web site at http://www.fujifilmusa.com
.
To receive news and information direct from FUJIFILM U.S.A. via RSS, subscribe free at http://www.fujifilmusa.com/rss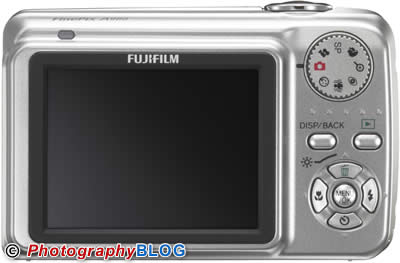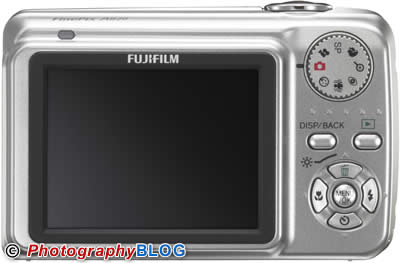 Share this article