Fujifilm FinePix Z1 Zoom @ PMA 2005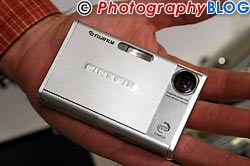 Click on each picture to see a larger version.
The Fujifilm FinePix Z1 Zoom surprised me by being lot smaller than I'd imagined - it's considerably smaller than a comparable camera like the Casio Exilim EX-Z55 or Konica Minolta DiMAGE X50. The lens is right in the top corner of the camera, which has a sliding lens cover like many of its competitors. Very neat. The Z1 Zoom is a 5 megapixel compact digital camera with a large 2.5inch LCD screen and 3x optical zoom.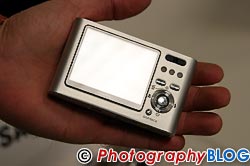 Share this article