Fujifilm to Launch Mirror-less Camera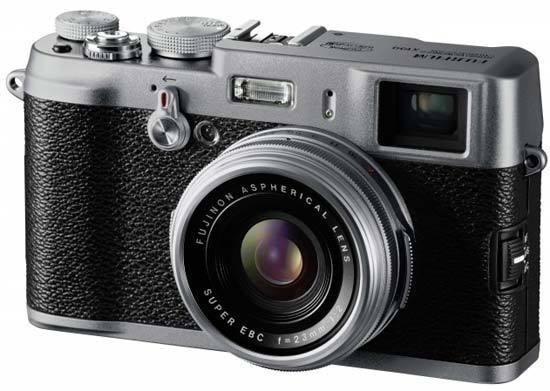 Fujifilm are set to enter the compact system camera market in the Spring of 2012. According to reports from attendees at an X10 press event in Japan, a prototype of a new mirror-less Fujifilm X camera will be shown at CES 2012 in January, ahead of a full launch later in the Spring. Optimum image quality is the intended aim, as "The clear objective in the development of lenses, sensor and processor technology (is) to achieve the highest image quality.", according to a translated press release from the German website Photoscala. The new camera follows hard on the successful heels of the incredibly popular X100 (pictured).
Fuijfilm are also planning to release the XS-1 superzoom camera, which has a 2/3" EXR CMOS sensor and a 26x zoom lens, with a mockup on display at the aforementioned press event in Tokyo.
UPDATE: Mr Komori from Fujifilm Japan gave an overview yesterday of the future X series roadmap. It has been confirmed that Fujifilm will announce an interchangeable 'mirrorless' system camera. It will be launched in the UK in the first half of 2012. Specification, launch date and pricing are to be confirmed.
Fujifilm will seek to create another new market segment with the introduction of a truly high end bridge camera, the X-S1, which will feature a 2/3" X series sensor and a new high resolution, 26X zoom lens. The X-S1 will be launched in the UK in early 2012. Precise specification, launch date and pricing will be confirmed shortly.
Finally, the price of the recently announced Fujifilm X10 will be £529 in the UK.
Your Comments