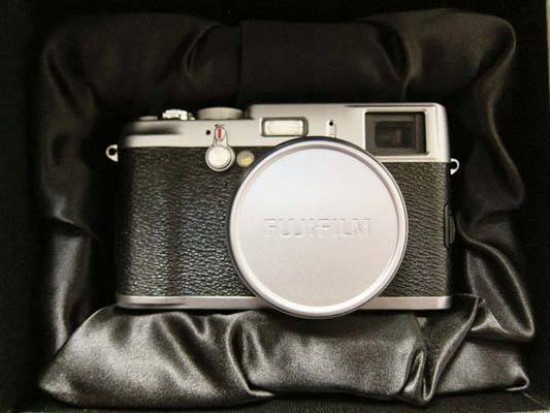 The hotly anticipated Fujifilm X100 has just landed in the Photography Blog office! The X100 is already in such short supply worldwide that we've splashed out our own cash and actually bought one, just so that we can bring you our usual in-depth review in a timely fashion. We don't usually photograph the contents of a camera's box, but the X100 is supplied in such a luxurious one, complete with mock silk lining, that we felt a photo gallery of our Fujifilm X1000 unboxing was worth sharing.
We'll be bringing you some X100 sample photos in the next few days, fickle UK weather permitting. In the meantime, if you have any questions about the X100, just shout out in the Comments and we'll do our best to answer them…
A gallery of photos of the Fujifilm X100 camera and the contents of its box (UK model).
Image Gallery
Click on a thumbnail to see the full version.
Your Comments