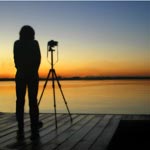 This week's Gary's Parries topics are:
1. Mock-Ups Prevail At Camera Trade Shows
2. Shopping For High-Zoom Low-Noise Point-N-Shoot
3. Why Aren't Video Resolutions As High As Stills?
Introducing this week's Gary's Parries column. Everything you always wanted to know about digital cameras, but were afraid to ask. No question too difficult, or too easy. As a Senior Principal Software Engineer, and a former Assistant Professor of Computer Information Systems, as well as a recording studio owner/operator, inventor, and now, a digital camera enthusiast, GARY has more digital camera knowledge in his entire brain than most people have in their little finger. In the unlikely event that GARY would not know the answer to your question, he will answer it anyway, true to the spirit of the word "Parries", a fencing term which, in this context, implies "cleverly evasive answers". So let your imagination run wild. Email all your nagging digital camera questions to: garysparries@photographyblog.com , and then, En Garde!
You may also attach to your email an ORIGINAL PHOTO of your choosing. A preview of the photo will be displayed with your question, and a full-sized version will be just a click away. No personal information will be published with your question unless you specifically include it in the text or attached photo of your email, which may be further edited for grammar, content, or other reasons.
***
*** QUESTION 1—- MOCK-UPS PREVAIL AT CAMERA TRADE SHOWS
***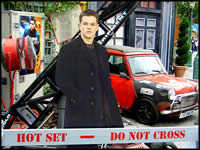 Hi Gary,
I have noticed an alarming trend at recent camera trade shows, and particularly at the last PMA show in March; namely, camera manufacturers are announcing new products at these shows before they actually have 'real' products to show, and they are exhibiting non-functioning camera mock-ups in place of the real thing. I find this practice to be extremely annoying, like dangling a carrot in front of our noses, and quite frankly, I find it to be an insult to our collective intelligences.
Am I being unreasonable here, Gary? I would like to know your opinion in this matter.
Thanks so much.
Tammy
***
*** ANSWER 1
***
Tammy, I couldn't agree more. In fact, at this very moment, I am preparing a detailed article on the subject, which will appear in next week's Gary's Parries column. The article isn't quite finished yet, but I can tell you that I have collected numerous examples of this shameful practice, and it is alarming, to say the least.
I'm sure you will find this upcoming article much to your liking. In the first paragraph, I plan to cite several new products that were announced at the most recent PMA show, but which never materialized as real products. Since there were so many examples of such, I may even have to break this paragraph up into two.
In the second paragraph (which may actually be the third paragraph by the time the article is written), I plan to list the manufacturers that are engaging in this shameful and pitiful practice, and those that are not. It will be very revealing once you see which list certain manufacturers fall into, and why.
That brings me to the third paragraph of the article (which, again, might actually be the fourth paragraph). This paragraph will enlighten us as to why camera manufacturers are engaging in this shameful, pitiful, and underhanded practice.
The concluding paragraph will be the pièce de résistance. I am not yet sure exactly why as I am not that far along in the article yet, but it definitely will be. :)
***
*** QUESTION 2—- SHOPPING FOR HIGH-ZOOM LOW-NOISE POINT-N-SHOOT
***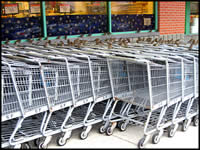 Dear Gary,
Why can't they make a high-zoom point-n-shoot that doesn't have a terribly noisy image sensor? I've looked into the Ricoh Caplio R3, R4, R5, and R6, and they all have way too much image noise in low-light situations, which is a shame, because I really like the compact size of these cameras, and the fact that they have 'real' image stabilization and a 28mm wide lens, not to mention their 7.1x zoom.
I have also looked into the Panasonic Lumix DMC-TZ1. Again, the same problem with image noise in low-light situations, and again, a shame because I really like the 10x zoom on this camera, as well as its optical image stabilization, although it doesn't have the 28mm wide end of the Ricoh cameras, and it is not as compact as the Ricohs.
The only other cameras I have looked into in this regard are the Nikon Coolpix S4 and S10. I don't want to sound like a broken record here, but they have way too much image noise in low-light situations, which is a shame because I like their cool design and their 10x zoom, but unfortunately, no image stabilization.
Gary, I really want a high-zoom point-n-shoot. Should I bite the bullet and buy one of the aforementioned cameras with the intention of using noise reduction software on all of my low-light images?
Thanks for your help.
Terry Green
***
*** ANSWER 2
***
Terry, I know exactly where you are coming from. I was trying to find the very same type camera not too long ago for my wife's (Mrs. Parries) birthday, but had to settle for a Canon PowerShot SD700 IS. When I say settle, I do not mean to imply that there is anything at all wrong with this camera. It takes fabulous pictures, and my wife absolutely loves it, but it just does not have the zoom range for which I was looking.
At that time, the combination of high zoom and low image noise was mutually exclusive in a 'pocket' camera. This is certainly understandable when you consider the fact that, in order to stuff a high-zoom lens into a reasonably compact size, you have to use a very tiny image sensor, which translates to smaller pixels, which translates to higher image noise.
The other factor that contributes to this dilemma is the fact that we are at war. No, not the war in Iraq. This is an entirely different type of war. It is the 'megapixels' war, the war between otherwise friendly camera manufacturers to see which one can stuff the most pixels into the smallest size, which translates to smaller pixels, which translates to higher image noise.
Fortunately, there have been some recent breakthroughs on this front. The Panasonic Lumix DMC-TZ2 and DMC-TZ3 are two such examples. If you have read Mark's PhotographyBLOG Review of the TZ3, you know that Panasonic did something different with this camera compared to all their other noise-plagued cameras. Exactly what that was, I don't know, but my guess is that they invested large sums of money in R&D for better in-camera noise reduction firmware.
They also made a few other improvements to the TZ2/TZ3 over its TZ1 predecessor. They made the wide end of its zoom range 28mm, compared with the less wide 35mm wide end of the TZ1. They also improved the use of the TZ2/TZ3's over-sized CCD by utilizing a higher percentage of its pixels for the normally cropped 16:9 and 3:2 aspect ratios, unlike the TZ1, which implements these aspect ratios entirely by cropping the 4:3 aspect ratio, which then yields considerably reduced resolution compared to the 4:3.
Terry, the TZ3 seems like it is precisely the camera for which you have been shopping. And if you can live without the TZ3's 3.0" LCD and settle for a 2.5" LCD, which is still quite good, the TZ2 should have even lower image noise than the TZ3 due to the fact that its pixels are slightly larger than the TZ3's.
When it comes to low-noise cameras, there is one name that stands out from the crowd, namely, Canon. I cannot recall Canon EVER releasing a camera that was considered noisy. I don't know how they do it, but again, my guess is that they invested large sums of money in R&D to produce better in-camera noise reduction firmware, the kind that is able to distinguish image noise from the actual fine detail of the image, so as not to wipe out all that fine detail in the process. However, until now, the highest zoom Canon ever made in a pocketable, image-stabilized camera was 6x.
But with Canon's recent introduction of their 10x zoom PowerShot TX1, the situation has completely changed for the better. I have not yet seen any reviews of the TX1, but based on Canon's excellent reputation, I am confident it will be at least as good as Panasonic's TZ2/TZ3 with regard to image noise.
The main advantage of the TZ2/TZ3 over the TX1 is its 28mm wide end, compared to the TX1's 39mm wide end. However, if you are into shooting movies, the TX1 has many advantages over the TZ2/TZ3. It not only has the styling of a traditional movie camera, but it has the audio/video specs to match, with its 16:9 HDTV mode of 1280 x 720 pixels @ 30 fps and its 16-bit CD quality stereo @ 44.1 kHz sample rate. Incredible, and it packs all this power into a body the size of a deck of cards. That is much smaller than the TZ2/TZ3, and no clumsy lens cap with which to deal.
If you are into video, then the Canon TX1 is your clear choice. If not, then it's a decision based on how much you really want the TZ2/TZ3's 28mm wide end, or how much you want a camera made by a company that has yet to put out a noisy camera, versus a camera by a company that has, until now, put out NOTHING BUT noisy cameras.
I'll leave it to you to figure out which is which, but I would still wait for Mark's review of the TX1, just to be sure. :)
[LATE BREAKING NEWS FLASH: According to Comment #18 of PhotographyBLOG's Panasonic Lumix DMC-TZ3 Review, it appears that the TZ3 lens does NOT retract in 'Playback' mode, which would be unfortunate if it is true. Thank you, Joshua, for your excellent input. – GP]
***
*** QUESTION 3—- WHY AREN'T VIDEO RESOLUTIONS AS HIGH AS STILLS?
***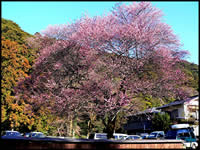 Hello Gary,
Why can't they make a camera with a video resolution that is the same as the camera's maximum still image resolution so that you can shoot in video mode and then later on decide to convert a video frame to a high-resolution still image? That way you could shoot in video mode without having to worry about missing a good still image shot.
Seems logical to me.
Loof Lirpa
***
*** ANSWER 3
***
Yes, Loof, that would be nice. (BTW, are you aware that, backwards, your name spells 'Fool'? :)) Unfortunately, it cannot be done, mainly because CCDs are just not fast enough to process that many pixels at video frame rates of 30 fps and higher.
However, today, Sunday, April 1, 2007, all that is about to change. There is a new 1/1.8" CMOS Image Sensor, made by Sony, that is taking the camera industry by storm. This CIS (which is different from a CCD in that, unlike a CCD, you can integrate CMOS circuitry directly onboard the image sensor chip to enable faster pixel processing) will produce still image resolutions as high as 6.4 megapixels AND video images of the same resolution at the UNBELIEVABLE rate of 60 FPS !!!
This first-of-its-kind image sensor will enable the user to shoot 60 fps movies at 6.4 megapixels resolution, while at any time during or subsequent to shooting, capture a single frame of the video as a full-resolution still image.
Hard to believe? You bet it is! :)
***
[Column photo "The Photographer" by Brenda LaFleur of Brenda LaFleur Photography.]
Your Comments