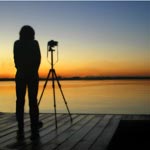 This week's Gary's Parries topics are:
1. DSLR Dynamic Range Needs Improvement
2. Digital Shutter Lag Versus 35mm
3. Newbie Seeks Camera That Rocks
[Note: I try not to let work interfere with my hobbies, but sometimes it happens. This is one of those times. As such, the answers to this week's questions will have to be postponed until next week, which is unfortunate due to the especially pertinent questions that were submitted for immediate attention. To that end, I have posted JUST THE QUESTIONS in this week's column, with the hopes that our knowledgeable readers will offer their own comments and suggestions in order to tide the submitters of the questions over until next week … at which time I will endeavor to provide the 'correct' answers to their questions.]
Introducing this week's Gary's Parries column. Everything you always wanted to know about digital cameras, but were afraid to ask. No question too difficult, or too easy. As a Senior Principal Software Engineer, and a former Assistant Professor of Computer Information Systems, as well as a recording studio owner/operator, inventor, and now, a digital camera enthusiast, GARY has more digital camera knowledge in his entire brain than most people have in their little finger. In the unlikely event that GARY would not know the answer to your question, he will answer it anyway, true to the spirit of the word "Parries", a fencing term which, in this context, implies "cleverly evasive answers". So let your imagination run wild. Email all your nagging digital camera questions to: garysparries@photographyblog.com , and then, En Garde!
You may also attach to your email an ORIGINAL PHOTO of your choosing. A preview of the photo will be displayed with your question, and a full-sized version will be just a click away. No personal information will be published with your question unless you specifically include it in the text or attached photo of your email, which may be further edited for grammar, content, or other reasons.
***
*** QUESTION 1—- DSLR DYNAMIC RANGE NEEDS IMPROVEMENT
***
Gary,
Why do camera companies seem uninterested in improving the dynamic range of their DSLRs? Would dynamic range improvements be a product of software execution or sensor construction, or both? Do you see dynamic range improvements for DSLRs coming in the near future or will the camera makers continue to tout pixel count as the Holy Grail? What effect does dynamic range have on image noise? It seems to me that dynamic range is the area where the most improvement is needed today. It may be improving but, if it is, the camera companies sure aren't advertising it, are they? But that's just my opinion.
Thanks,
Ricky
***
*** QUESTION 2—- DIGITAL SHUTTER LAG VERSUS 35MM
***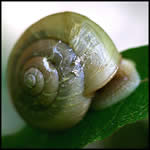 I have been trying to convince my friend that shutter lag exists in digital cameras. He is an avid 35mm photographer and is considering changing, or is at least having one foot in each camp, but I am concerned that he will be disappointed due to time lag as opposed to the 35mm.
I don't want him to pay good money for a camera and be disappointed in its foibles. Is there a list of cameras and time lags online, or otherwise, as I need to convince him and hopefully help him choose wisely?
Yours faithfully,
Ian Muir
[Note: Photo submitted by Nick in Japan, who used his Canon EOS 20D digital camera, shutter lag and all, to capture this shot. :)]
***
*** QUESTION 3—- NEWBIE SEEKS CAMERA THAT ROCKS
***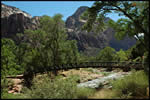 Gary,
Thanks in advance for your advice. Simple question: I'm going out to Zion National Park at the end of September and wanted to know what kind of digital camera you would recommend to take high quality resolution (even with zoom) photos? End product, I would like the ability to blow up my prints to small poster size if necessary without giving up a lot of resolution. My price range is flexible, but would like to keep it between $200 and $350.
Any advice you can give would be great.
Steve
[Photo submitted by Rob Huberman of ComteQcom.com, who used his Nikon D70 to capture this shot at Zion National Park.]
***
[Column photo "The Photographer" by Brenda LaFleur of Brenda LaFleur Photography.]
Share this article