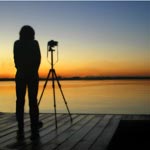 This week's Gary's Parries topics are:
1. Nikon D70 Front-Focused Images
2. The Big Picture
3. A Question! A Question! My Kingdom For A Question!
Introducing this week's Gary's Parries column. Everything you always wanted to know about digital cameras, but were afraid to ask. No question too difficult, or too easy. As a Senior Principal Software Engineer, and a former Assistant Professor of Computer Information Systems, as well as a recording studio owner/operator, and now, a digital camera enthusiast, GARY has more digital camera knowledge in his entire brain than most people have in their little finger. In the unlikely event that GARY would not know the answer to your question, he will answer it anyway, true to the spirit of the word "Parries", a fencing term which, in this context, implies "cleverly evasive answers". So let your imagination run wild. Email all your nagging digital camera questions to: garysparries@photographyblog.com, and then, En Garde!
You may also attach to your email an ORIGINAL PHOTO of your choosing. A preview of the photo will be displayed with your question, and a full-sized version will be just a click away. No personal information will be published with your question unless you specifically include it in the text or attached photo of your email, which may be further edited for grammar, content, or other reasons.
***
*** QUESTION 1—- NIKON D70 FRONT-FOCUSED IMAGES
***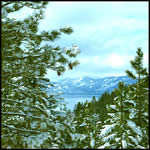 Hi Gary -
I've enjoyed your 'parries', and wondered if you could give us your opinion for those of us looking to update from our 'starter' DSLR cameras.
Like many others, I started with a Nikon D70, and was quickly blown away by the increase in quality from POSs. After a while I wanted to move on from the kit 17-80mm lens, and (working on the principle of investing in long-lived glass rather than quickly-redundant digital bodies) stomped up for the F1.4 85mm and F2.8 17-55mm DX lenses. While getting some wonderful images, I soon realised that the focusing system of the D70 wasn't up to the demands of low-light photography (too many front-focused images), and that I was greedy for better image quality in low light.
So where do I go from here?
Thanks,
Rupert
[Note: This question was originally submitted with additional discussion regarding possible camera and lens choices; however, that discussion has been omitted for reasons which will become obvious upon reading the answer to the question. - Ed.]
***
*** ANSWER 1
***
Rupert, thank you for your compliment. The easy answer to your question is, get a Canon EOS 5D, and be done with it. However, regarding your complaint about the D70's tendency to front-focus its images, I believe I have a solution to that problem. I suspect that, like many of the other intelligent and well-informed camera enthusiasts who frequent PhotographyBLOG, you have neglected to read your POS user's manual.
The D70 has a choice of five focus-areas which can be manually selected, and then used by the AF system (of which I am sure you were already aware), thus allowing for scenes to be composed with the main subject focused anywhere in the frame. However, whenever you select the Auto, Portrait, Landscape, Sports, Night Portrait, or Night Landscape modes (which I presume you are using), your D70 disables the AF Manual Focus-Area Selection, and automatically selects Closest Subject priority focusing (of which you have become painfully aware).
To prevent the D70 from disabling AF Manual Focus-Area Selection with the above mentioned modes, simply change your Custom Setting 3 default value from Closest Subject to either Single Area (for stationary subjects) or Dynamic Area (for moving subjects). You will then be able to use the D70's AF Manual Focus-Area Selection with any mode.
So where do you go from here? If the Custom Setting 3 change eliminates your major complaint against the D70's focusing, then maybe you don't need to go anywhere. However, if you would still like to upgrade to a higher-end DSLR, just let me know, and I will resubmit your question (in full) to further address the low-light issues of image sensor noise and AF assist.
***
*** QUESTION 2—- THE BIG PICTURE
***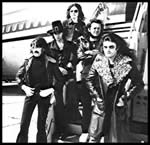 Hey Gary,
I want to know which SLR I should buy to make prints 2' x 3' without seeing pixels in the enlargement. I use film cameras to make prints that large now (35mm & 6x7 SLRs). I make high quality 16" x 20" to 24" x 36" prints with these cameras with hardly any noticeable grain. What digital SLR camera do you recommend?
***
*** ANSWER 2
***
This is a very difficult question to answer without having some idea of the price range you are considering. Even assuming a specific price range, I would want to know your intended use of the camera (besides that of large printing), as this could significantly influence my camera recommendations.
For that reason I have decided to (not so) arbitrarily set a price range of around $5000, and to look for a 10+ megapixel camera that is no more than two years old. I have also decided to limit your choices to full-frame DSLRs, as I would not feel comfortable recommending anything smaller. Despite the fact that there has been much favorable comparison of recent APS DSLRs to full-frame, I doubt those comparisons take into account your need for 2' x 3' enlargements.
Even with the above restrictions, I suspect there will be 5 to 10 cameras that will fit the bill. So please excuse me while I do a bit of additional investigation. This should not take long. A word of CAUTION: with any camera I recommend, be sure to print some images from it before buying, in order to ensure you are satisfied with the results.
...
Thanks to the magic of time-lapse photography, it is now two days later. The reason my investigation took so long was because, surprisingly, there are not many cameras that fit the bill. I could find only two, the Canon EOS 5D, and the Canon EOS-1Ds Mark II. No other camera manufacturer makes a 10+ megapixel, full-frame DSLR, at least not in the last two years, and not for around $5000.
You can purchase a 5D for approximately $3000. It is Canon's latest pro DSLR, and has received excellent, excellent ratings. It is also touted as approaching film quality.
On the other hand, the 1Ds Mark II is now almost two years old; however, it is still one of the most highly rated DSLRs. Costing approximately $7000, it is considered even closer to film quality than the 5D, but only marginally so.
If you have around $10,000 to spend, you might want to consider the 1Ds Mark II over the 5D, as the improvement in resolution will definitely be noticeable with 2' x 3' prints, but only if you spend the remainder of the $10,000 on a high quality lens. Even with the 5D, unless you purchase a high quality lens, you will not achieve the results you desire.
If these full-frame cameras are out of your price range, you might consider one of the new APS DSLRs, such as the Canon 30D ($1400) or Nikon D200 ($1700). If, on the other hand, you happen to be associated with a famous rock group, you might want to consider a Phase One P-series medium format digital back. The 'P' is what you'll do when you see the price.
***
*** QUESTION 3—- A QUESTION! A QUESTION! MY KINGDOM FOR A QUESTION!
***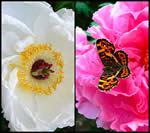 Shamisen saga. I may not have mentioned, but I have never had a Shamisen to use as a prop. Most I've found have been too expensive. Well, while I was ramblin' around at Friday's flea market, I finally found one, a 90 year old, thin neck. The skin had been repaired, but without a tear. The neck was Indian Rosewood, but without a bridge (kama, in Japanese). I e-mailed our friend, and told him I needed one. This morning he showed up with a nice kama, and some new strings as a gift. (Guess he liked those nudes I sent him!)
He proceeded to show me how the entire thing broke down. The neck pulls apart in 3 pieces and comes out of the body, all into a neat little package. He tuned it with the old strings and, surprisingly, made some beautiful sounds. He played me a song, and agreed the 7000 yen I paid for it, pick (Bachi) included, was a real good buy. That's about $62 US. I can't wait to do a model with it.
Anyway, I continued on to the Peony garden. My favorite yellow ones FINALLY opened. Here are a few selected shots from this morning.
Wish I had a question for you, sorry, soon ,,,
Semper Fi,
Nick and Family
***
*** ANSWER 3
***
Nick, my wife is very much into flowers, and absolutely loved your pictures. (She was less enthralled with the nude photo, however.)
***
[Column photo "The Photographer" by Brenda LaFleur of Brenda LaFleur Photography.]
Share this article