GoPro CES Hands-On Photos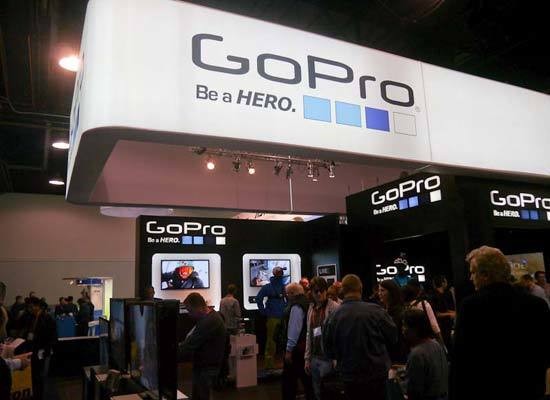 A virtual tour of GoPro's CES 2012 stand.
Billed as the "most versatile HD camera", GoPro's Hero 2 camera is for the more active amongst you. New for CES is wireless connectivity in the form of the Wi-Fi BackPac and the Wi-Fi Remote, the former allowing you to stream footage from the Hero 2 in real-time, and the latter to control up to 50 GoPro Heros from up to 600ft away.
Take a closer look at the GoPro CES booth in our photo gallery.
A gallery of 9 photos of the GoPro CES 2012 booth.
Your Comments