GoSee and Wacom Launch Christmas Campaign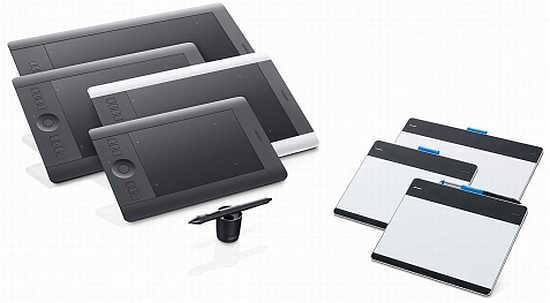 From now until 24th December Wacom Europe will publish daily questions by GoSee on their Cintiq Info Channel from all fields of the creative world. Clues for the correct answer can be found on gosee.us. Users enter the draw to be in with a chance of winning daily prizes including the new Intuos Pro, Cintiq 13HD and Inkling by typing in the comments field below the original question post. The main prize is a new creative mobile tablet - the Cintiq Companion. The Christmas campaign 'The Creative Year 2013' with Wacom and GoSee will integrate the Wacom Europe Facebook channel 'Wacom Creatives Europe; as well as Wacom Europe's Twitter account.
Wacom Press Release
Wacom and GoSee kick off Christmas campaign with great daily wins
Wacom and GoSee have joined forces for 'The Creative Year 2013' Christmas campaign challenging creative people to show off their knowledge of the industry to be in with the chance of winning daily prizes.
28th November 2013 - Starting on December 1st 2013, Wacom Europe will publish daily questions by GoSee on their Cintiq Info Channel from all fields of the creative world. Clues for the correct answer can be found on www.gosee.us. Users enter the draw to be in with a chance of winning daily prizes including the new Intuos Pro, Cintiq 13HD and Inkling by typing in the comments field below the original question post. The campaign ends on December 24th with the main prize being a new creative mobile tablet - the Cintiq Companion.

Users from all over Europe, Middle East and Africa are invited to participate in the daily creative Christmas quiz. The winners will be announced on the following day on the Cintiq Info Channel.

The Christmas campaign 'The Creative Year 2013' with Wacom and GoSee will integrate the Wacom Europe Facebook channel 'Wacom Creatives Europe; as well as Wacom Europe's Twitter account @wacomeurope. The daily quiz will be featured and shared on those networks throughout the campaign.
 
For more details follow the link to the Wacom Cintiq Info Channel:http://tinyurl.com/m98arog
Your Comments