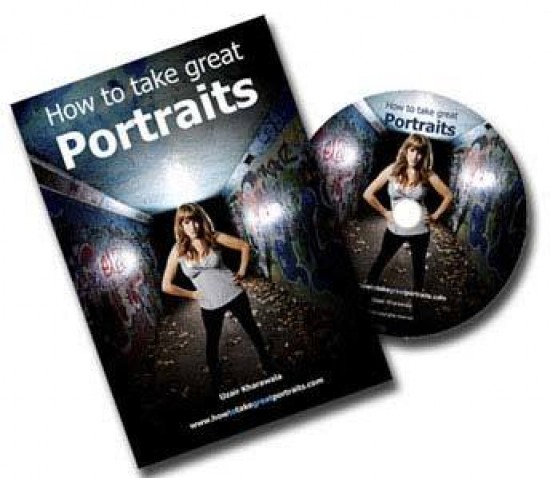 SF Digital have launched a downloadable eDVD that explains how to take stunning portraits. This 45 minute DVD by portrait and wedding photographer Uzair Kharawala showcases various scenarios on-location and how to setup and shoot. The eDVD can be downloaded straight to your computer and is available now at the special pre-launch price of £15 (RRP £25).
SF Digital Press Release
How to take great portraits
A great new website www.howtotakegreatportraits.com has been launched by multi-award winning photographer Uzair Kharawala of SF Digital photography. 'How to take great portraits' is aimed at the hobbyist or semi-pro photographer who enjoy their photography and want to take their skills to the next level. It teaches them how to take 'jaw dropping' images of their loved ones which you and your family & friends will be proud of.
This downloadable eDVD showcases how stunning portraits can be captured using budget or 'consumer' level camera & lenses and without having to buy any expensive kit or equipment. Learning how to create 'sellable' images while shooting on location with minimal of equipment can be tricky. This eDVD showcases various scenarios on-location as how to set up & shoot. There are 4 bonus tracks which shows how to process images easily without having to spend lots of time in front of the computer plus a 'Pro shoot' which demonstrates how a professional photography shoot takes place. Plus a very 'Special Gift' of a 10% Discount Code off all Nikon UK training courses.
This 45 minute eDVD can be downloaded straight to your computer and you can start learning how to take simple & stunning images within a few minutes of purchasing. No need to wait days or weeks for the DVD to arrive through the post.
Uzair Kharawala is a multi-award winning portrait & wedding photographer based in Leighton Buzzard, Beds UK. He is a 'Nikon Evangelist' in the UK and provides training seminars & workshops on behalf of Nikon UK. He is also a regular 'Guest Speaker' at most photography conventions & trade fairs in the UK. His articles are featured regularly in the photography media. His portfolio can be viewed at www.sfdigital.co.uk
Your Comments