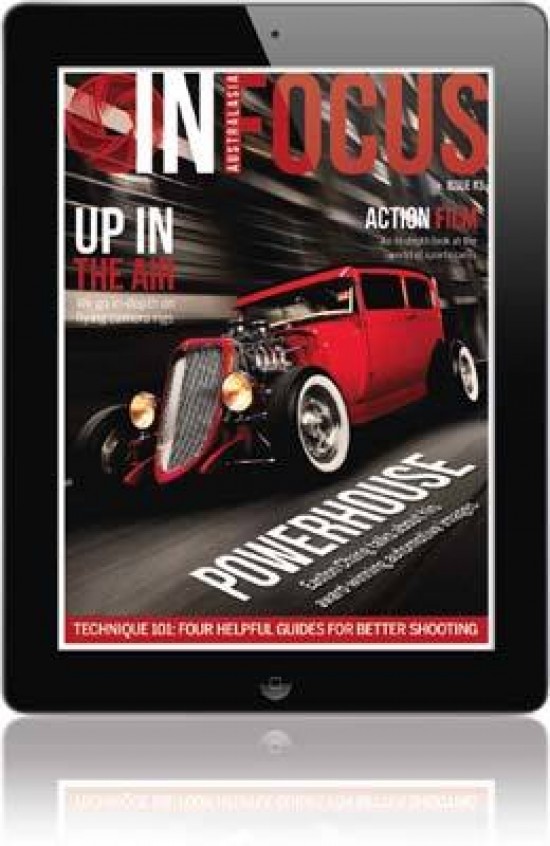 InFocus is a new native iPad photography magazine, published by Custom Made Media Australia. Created and written by photographers, for photographers, InFocus offers tips and techniques to improve readers' knowledge and skills as well as interviews with Australia's top shooters, as well as regular reader competitions. Issue 3 is available right now as a free download from the Apple Newsstand.
Website: InFocus on iTunes
Press Release
INFOCUS AUSTRALASIA
– ISSUE 3 OUT NOW!
Issue 3 of Australia's newest photography magazine, InFocus Australasia, is out now.

InFocus is a native iPad magazine title, published by Custom Made Media Australia (CMMA) who publish magazine titles including Inked, My Nikon Life, Australian Home Technology, Charter and more. InFocus is released each month via Apple Newsstand and is totally FREE!

Issue 3 of InFocus includes interviews with automotive photography wizard Easton Chang, 2012 Tasmanian Photographer of the Year Steve Lovegrove, tutorials on autofocus systems and metering patterns and an in-depth look at action cams. There's also plenty of new camera and accessory information as well as this month's cover story in which we investigate the emerging business of unmanned aerial camera rigs and what you need to know before flying your first drone.
If that weren't enough, we continue our journey through Lightroom 4, introduce you to a 13-year-old who loves shooting sunsets and give you the chance to win yourself a Wacom tablet valued at $399 by following this month's project: open shade portraits.
Your Comments