J. R. Eyerman Rediscovered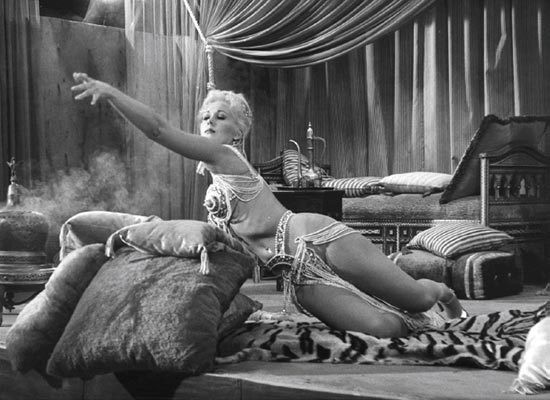 Daniel Blau gallery has just announced its two upcoming shows, happening simultaneously in Paris and London in November 2013. The gallery is collaborating with the estate of renowned LIFE photographer J.R. Eyerman to showcase images from his personal collection. These photographs of Hollywood stars from the 1940s, 50s and 60s are being shown to the public for the first time. The Paris show (6-23 November) will take place at Galerie Meyer Oceanic Art on the occasion of the Festival Photo Saint-Germain-des-Pres, in parallel to Paris Photo. The London show (9 November – 7 December) will be held at our London gallery on Hoxton Square. 
Daniel Blau Gallery Press Release
J. R. EYERMAN REDISCOVERED PART ONE: KIM NOVAK

PART TWO: BEAUTIES, BRUTES AND OTHER CHARACTERS

We are thrilled to announce our exclusive collaboration with the estate of renowned photographer J. R. Eyerman (1906-1985). This November we will present two exhibitions, one in London and one in Paris, which take us back to the glamour and excitement of Hollywood and pay tribute to one of America's celebrated 20th century photojournalists.

For Photo Saint-Germain-des-Prés in Paris we present "J. R. Eyerman Rediscovered, Part One: Kim Novak": a series of 1950s photographs of Kim Novak as a young starlet. We will simultaneously show "Part Two: Beauties, Brutes and Other Characters" in our London gallery.

The photographs in these exhibitions come from the personal collection of Life Magazine photographer J. R. Eyerman. Most of these images have never been published and are now being revealed to the public for the first time.
---
Photograph:
J.R. Eyerman (1906–1985)
"Kim Novak In "Jeanne Eagels"" 1957 silver gelatin print on glossy fibre paper
28 x 35,6 cm
LIFE Magazine © Time Inc.
Courtesy: Galerie Daniel Blau Munich/London
Your Comments