Jessops Opens Westfield Stratford City Store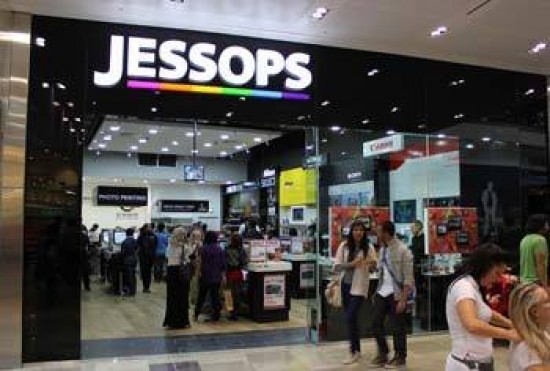 Jessops are offering 1/3 off all Jessops printed photo products to celebrate the opening of their new store at Westfield Stratford City in London. Constructed near the Olympic site, Westfield is Europe's largest urban shopping centre. The new Jessops store boasts a new customer-friendly layout enabling you to test and trial live interactive cameras.
Jessops Press Release
Jessops Celebrates Grand opening in Europe's Largest Urban Shopping Centre – Westfield Stratford City
14th September, 2011 Yesterday, Jessops, the UK's leading photographic retailer proudly unveiled another of its new impressive stores at 18 The Arcade, Westfield Stratford City, London E20 1EH, open Monday – Friday 10:00 – 21.00, Saturday 09:00 – 21:00 and Sunday 12:00 – 18:00 which boasts a new customer-friendly layout enabling you to test and trial live interactive cameras.
Jessops continually brings a broader range of photographic products in-store to showcase to its customers including the latest digital still cameras, high end digital SLR cameras, lenses for both the amateur and professional photographer, compact system cameras, camcorders and photo accessories.  Products are smartly presented on stylish free standing display units and supported by friendly, trained staff to offer 'Advice for Life' expert knowledge.  The innovative shop-in-shop design allows the customer to browse by brand, such as Canon, Nikon and Sony.
This new store also showcases an extensive range of photo products and services, including photo printing, available within 25 minutes, 1 hour and next day.  You can also create photobooks and calendars, an array of wall art, gifts, and much more to be ordered in-store and collected at a later date.
Our passionate staff will be happy to help advise you on the best accessories to accompany your new purchase and how to make the very best of the photographs you take.
Trevor Moore, CEO, Jessops UK comments 'We want people to come in to our stores to see what we have to offer. Once customers see how dedicated we are to photography and the level of service we are providing it will give them the confidence to make that all important purchase. Whether the customer is thinking of purchasing its first compact camera or searching for something more professional, it will be sure to find plenty of choice in the new store".
To celebrate the opening of the Westfield Stratford City store Jessops is delighted to unveil the following exclusive offer for a limited period from Tuesday 13th September until Tuesday 20th September.
1/3 Off all Jessops Printed Photo Products (offer excludes hardware)
New Store Details:
18 The Arcade,
Westfield Stratford City,
London E20 1EH,
Telephone: 0845 4084589
About Jessops
Jessops is the UK's leading photographic retailer, enjoying a reputation for excellence in the field that is second to none. The award-winning business has a nationwide network of over 200 stores, an industry leading website at www.jessops.com and a dedicated mail order division. With a heritage spanning back to 1935, Jessops offers a complete solution for photography enthusiasts; from photographic equipment and accessories to photo printing and award-winning personalised gifts from Jessops Photo, the household name is synonymous with excellent customer service, exceptional quality and an unsurpassed passion for photography.
Recent Awards
Econsultancy Innovation Award for Multichannel Marketing 2011
Amateur Photographer Gold Good Service Award Awards 2011
Mass Retailer of the year Pixel Trade Awards 2010
Best Retailer Gear of the Year Awards 2010
Finalist for Best Multi-Channel Retailer 2010
Jessops Acrylic Print awarded Editor's Choice Excellence Award by Digital Camera Essentials Magazine
NMA - awarded Best Use of Affiliate Marketing 2010
Your Comments