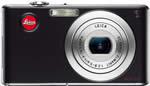 PMA 2007: The Leica C-Lux 2 is an ultra-compact digital camera with a black metal body, wide-angle 28mm zoom lens, 2.5 inch LCD screen and 7.2 megapixel CCD sensor. Based on the Panasonic DMC-FX30, the Leica C-Lux 2 adds an exclusive tan leather case and carry loop. Price and availability to be confirmed.
Leica Press Release
If you want a stylish, slim compact camera but don't want to sacrifice picture quality then you'll love the ultra compact LEICA C-LUX 2! Sporting a classic black metal body and complimented by its own exclusive tan leather case & carry loop, it's a design classic - which can fit into even the smallest pocket. In fact it's the slimmest Leica digital camera ever made!
That elegant exterior design - unmistakably Leica - is matched by an impressive array of precision optics and digital technology inside.

The high-speed wide-angle 28 mm zoom lens enables you to take stunning, space-grabbing shots.
The optical image stabilizer and intelligent exposure control prevent camera shake and the 7.2 megapixel CCD sensor enables you to take superlative prints you can enlarge - even up to poster size.

The extra large 2.5" display, the image stabilization and short shutter delay of the LEICA C-LUX 2 all combine to guarantee carefree photography with high-quality results. Fast, discreet snapshots captured on the fly, or picture perfect compositions at twilight or in other tricky conditions – all are possible with this elegant compact.where the VARIO-ELMARIT zoom lens also retracts entirely into the camera body at the flick of the 'off' switch.
So whether you're a partygoer, city stroller or nature lover, the LEICA C-LUX 2 is always your dependable companion – any time, any place, you need never miss another photo opportunity.
A.) The 28-mm starting focal length delivers dynamic wide-angle photography
B.) The integrated flash can brighten the picture with real flair
C.) Atmospheric available-light photography is possible thanks to the image stabiliser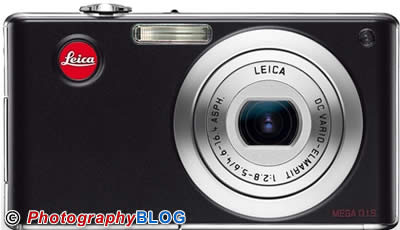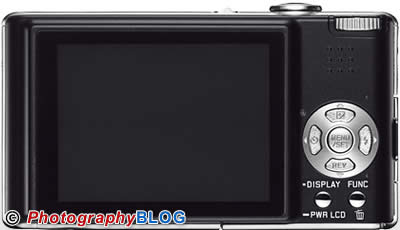 Your Comments