Manfrotto 290 Carbon Fibre Series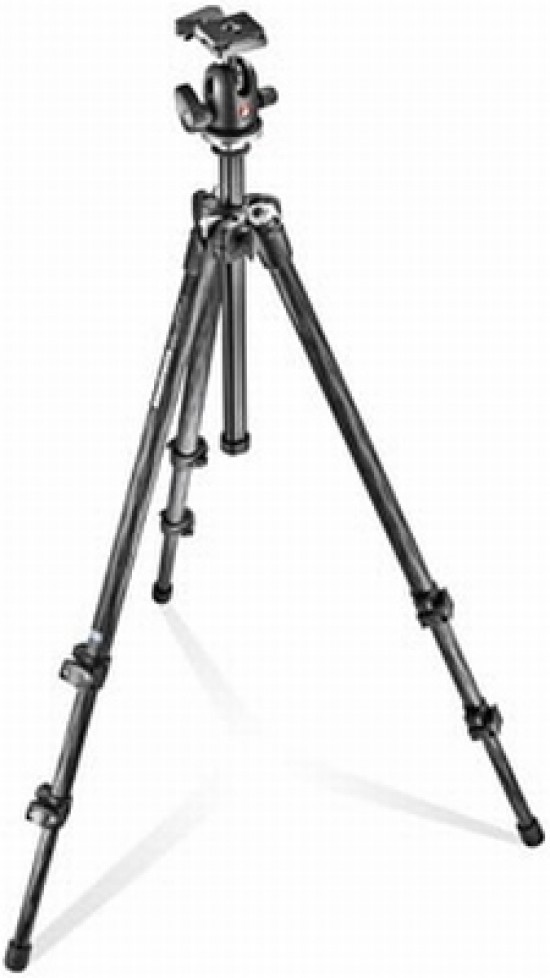 Manfrotto has just launched a new family of carbon fibre camera supports called 290 Carbon. Designed for enthusiasts, the Manfrotto 290 Carbon range aims to fill the gap between cheap and non-upgradeable "first tripods" and expensive fully-featured professional mounting equipment. Highly portable yet durable and built for heavy-duty use, the 290 Carbon Fibre Series comprises three tripod&head kits, a monopod and a standalone 3-section tripod sold without a head. For more information, visit the website below.
Website: Manfrotto 290 Carbon Fibre Series Product Page
Manfrotto Press Release
290 Carbon tripods
Today is the day to step into your passion and love for photography!
Manfrotto have just announced the launch of 290 Carbon - a new family of carbon fibre camera supports designed to accompany passionate new photographers as they progress and improve their skills.
At that level, no longer a beginner, but not (yet) earning a living from photography, it has always been difficult to find accessories and equipment that offer the right balance of performance, practicality and versatility: cheap "first tripods" are too flimsy and can't be upgraded, but professional tripods have too many features, too many options and are too much of an investment.
The 290 Carbon range steps right in to fill the gap in the middle and support the aspiring photographer along the path from hobby to passion… or from obsession to profession.
Journeys to far-flung locations and spectacular holidays are often the triggers to taking photography more seriously, but it's notoriously difficult to find a tripod that's compact and light enough to travel, but stable enough to really help when you get to your destination.
Lightweight, compact and transportable, without any sacrifice in camera stability.
For further information please go to the 290 Series page
Step into your passion for photography!
Your Comments