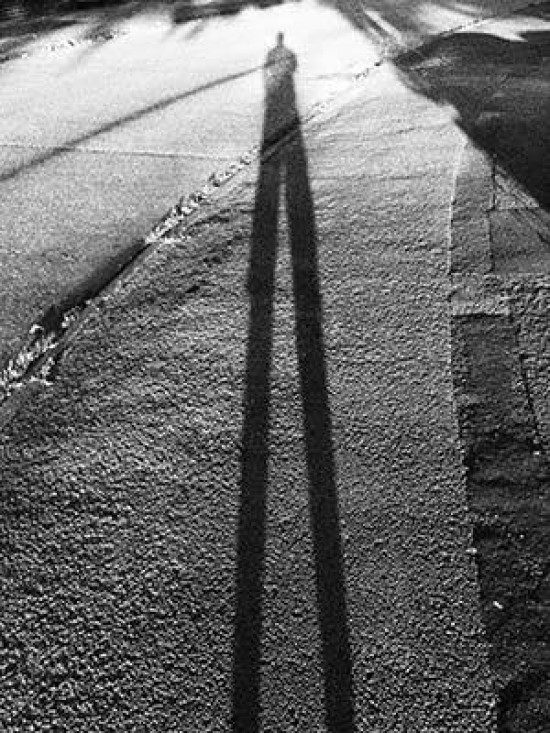 Luxury whisky brand The Macallan has been running a competition in which they are encouraging people to send in an important image and tag it with a key word - they call it the Last Word. You can find the details here. There are some amazing prizes up for grabs.
Here's my Last Word picture which is titled Self. Self-portraits are perhaps the most difficult people shots to take – after all, not that many photographers like to be the subject of the picture. This abstract self-portrait plays with reality to deliver a pleasing image that doesn't give too much away about the photographer. Taken with the humble iPhone and post-processed with Nik Software's SnapSeed, it proves that even the humblest of equipment can take and create a good photo. The image also shows that the right lighting can make or break the mood; the lengthening shadows of dusk not only added to the ambience of the scene, but created the extreme sense of perspective that makes the photo so interesting. My tip - always carry some kind of camera with you, whether that's a DSLR or a simple cameraphone - you never know when exactly the moment will be right.
Incidentally if you live in the UK you can see my image and some other excellent images at the Macallan booth at several exhibitions. Details here: http://www.themastersofphotography.com/
Don't forget to enter the competition, there's a photography trip to Scotland and top end Fujifilm cameras up for grabs.
Your Comments