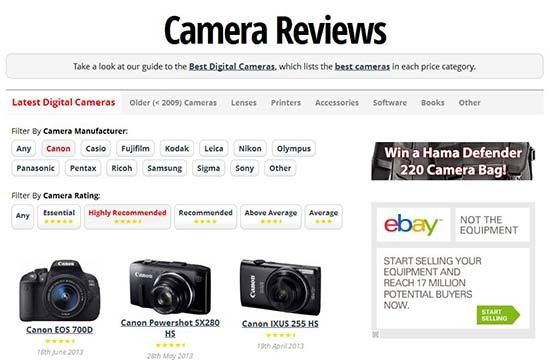 We've been hard at work behind-the scenes making our Camera Reviews index easier to use. You can now search for a camera by date, the manufacturer and the camera's final rating, or a combination of all three. So if you want to see the 5-star cameras from Canon, all the Sony cameras, or the 4-star lenses from Nikon, simply use the various "filter by" buttons.
And don't forget that we also have our Best Digital Cameras guide which makes a great starting point to choosing the best camera for you.
Let us know what you think of the new look in the Comments section...
Your Comments