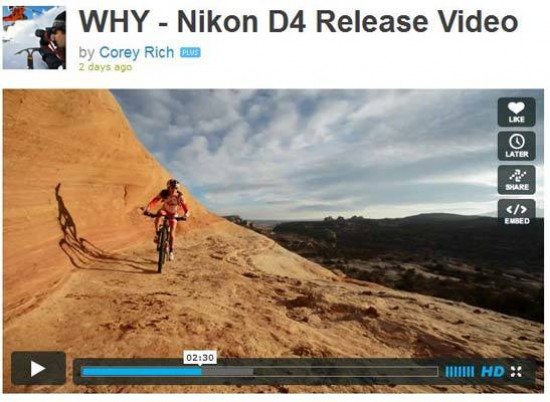 At last week's UK press launch of the Nikon D4, a stunning video by Corey Rich was shown as part of the marketing presentation, and it's now available on Vimeo for everyone to enjoy.
Shot exclusively with the D4, incorporating both stills and video, and featuring a mountain biker, climber and kayaker, the Nikon D4 release video is a mouth-watering showcase of just some of the things that this flagship DSLR is capable of.
Definitely worth a look even if you can't afford the D4's eye-watering price-tag - so click through for the full 7min 28sec video.
Your Comments