Nikon L810, L310 Hands-On Photos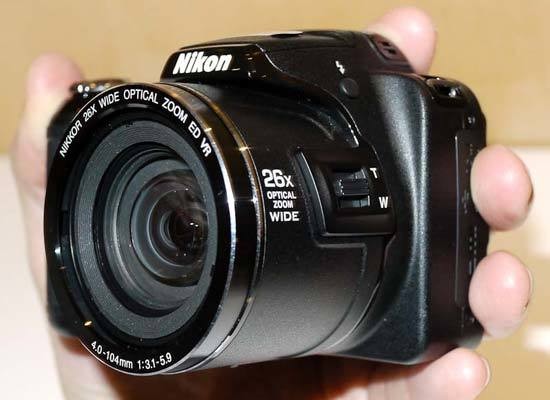 Want to see exactly what the new Nikon L810 and L310 super-zoom compact cameras look like in the flesh?
The 16 megapixel Nikon L810 comes with a 24x, 22.5-585mm equivalent lens, while the 14 megapixel Nikon L310 has a slightly more modest 21x optical zoom.
Check out our extensive hands-on gallery of photos of Nikon's new super zoom cameras.
16 photos of the new Nikon L810 and L310 compact cameras.
Your Comments