Official Nikon D3200 Sample Images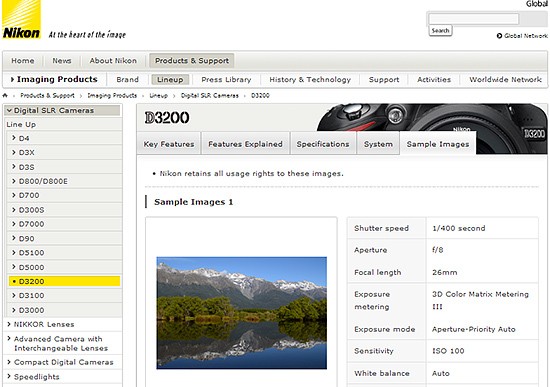 Nikon has posted seven full-resolution sample photos taken with the new Nikon D3200 digital SLR camera. Shot at ISO 100 at ISO 200, the samples were captured with three low-cost lenses including the AF-S DX 18-55mm kit zoom, the AF-S DX 55-300mm telezoom and the AF-S DX Micro-Nikkor 40mm f/2.8G macro lens. You can view the Nikon D3200 sample images at the website below.
Website: Nikon
Update: Nikon France has published additional D3200 samples on Flickr.
Your Comments