Olympus FE-180 and Olympus FE-170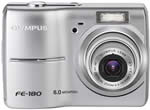 The entry-level Olympus FE-180 and Olympus FE-170 digital cameras are announced. Both models will be available from September 2006, priced at around £115.00 for the FE170, and £140.00 for the FE180.
Olympus UK Press Release
London, 23 August 2006 – Olympus introduces the FE-170 and FE-180, cameras with 3x zooms that prove that photography is fun. With a no-nonsense "one button, one function" design and a 6.0 million pixel CCD, the Olympus FE170 and Olympus FE180 make taking – and printing – even larger size photos a cinch. There's even an on-screen Help function included, to give easy-to-understand descriptions of camera settings. Life couldn't be any easier! With these cameras, once a shot has been taken you'll want to show it off. This can be done either on their large 6.4cm LCD screens, or by printing copies to pass around. Prints can be made either at home, by connecting the cameras directly to a suitable printer (no fussing around with a PC needed here!), or at countless High Street photo labs. As you'd expect from Olympus, both models look the business. The FE-180 features a metal front and, if your family occasions stretch to water based activities such as sailing or snorkelling, an optional Outdoor Case will soon be available for the FE-170. With the Olympus FE-170 and Olympus FE-180, you don't have to be a technical whiz, or even own a computer to enjoy producing great quality photos.
We all enjoy taking photos on holiday and at family occasions and at these times it's best to keep things simple. The FE-170 and FE-180 are designed for minimum fuss and maximum shooting pleasure, as their "one button, one function" design often makes searching through menus to find functions a thing of the past.
These 3x zoom cameras deliver true-to-life photos, packed with 6.0 million pixels worth of detail. For familiar shooting situations – such as Sports, Fireworks or Self-portraits – ten scene modes are available, as well as a Super Macro setting that focuses as close as just 5cm. The FE-170 and FE-180 both feature a Movie setting, which on the FE-180 also includes a soundtrack, with the length of the movie clip only limited by the amount of memory available. This can be either the cameras' internal memories, or optional xD-Picture Cards.
Once shots have been taken, the cameras' large 6.4cm LCD screens allow the results to be viewed and shared with friends right away. And should you ever be at a loss as to what any of the settings actually do, the very same LCD screen is used to display an easy to understand explanation, courtesy of the FE-170 and FE-180's Help functions.
For more advanced users who have a PC, both the FE-170 and FE-180 come with the Olympus Master Software which can be used to download, organise, edit, and print photos using a computer. And the update to the Plus version even allows special artistic effects, including 3D and oil painting, to be applied to photos.
These economical models combine ease-of-use with an attractive compact design; both use standard AA batteries which are readily available from supermarkets and High Street stores. They're a great choice for beginners and all those demanding straightforward fuss-free photography. Both models will be available from September 2006 with a price tag of around £115.00 for the FE-170, and £140.00 for the FE-180.

The Olympus FE-170 / FE-180 – main features:
• 6.0 million pixels
• One button, one function design principle
• 38-114mm (35mm camera equivalent), 1:3.1-5.9
• 6.4cm/2.5" LCD
• 10 scene modes (e.g. Sports, Fireworks, Self-portrait)
• Movie recording up to card capacity (FE-180 with sound)
• Internal memory plus xD-Picture Card slot
• Comes with 2 AA batteries (FE-180 is capable of recording up to 600 shots with one set of batteries)
• Supplied with Olympus Master Software
• Multi-language menu (with 10 languages) plus possibility to download further languages from the internet (25 European languages available)
• Optional Outdoor Case for FE-170 available
* Please note: The FE-180 may only be available at selected retailers.
For stockist information call 0800 0720070 or visit http://www.olympus.co.uk
.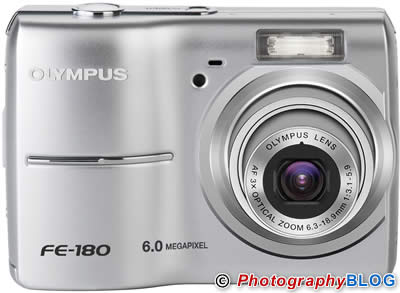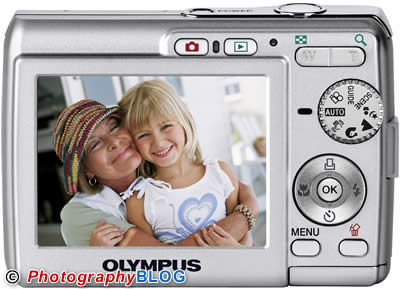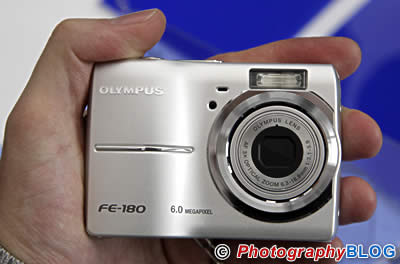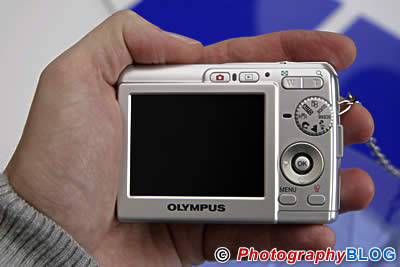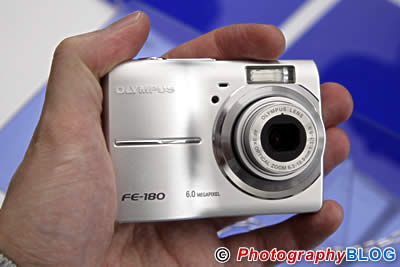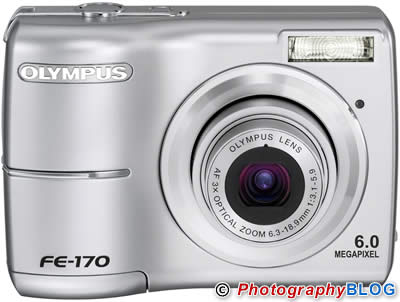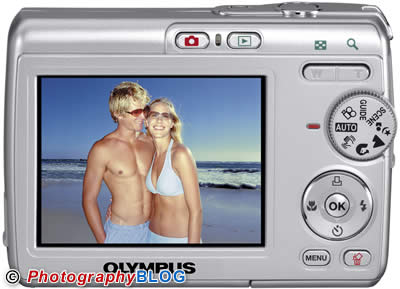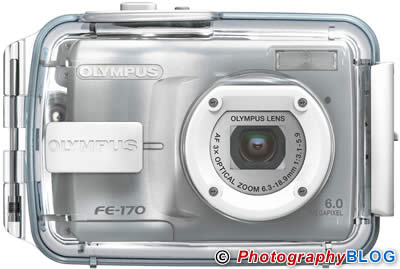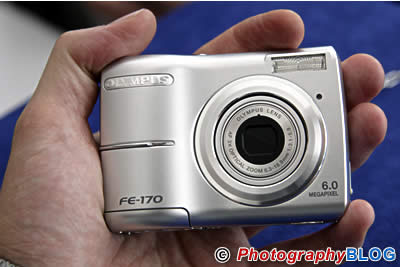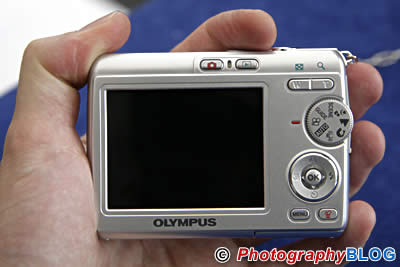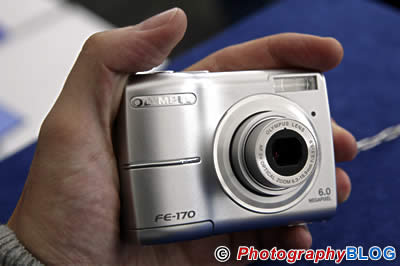 Share this article