Olympus OM-D Firmware Version 1.1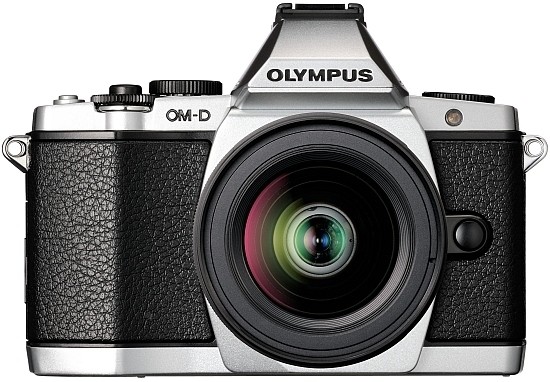 Olympus has posted a firmware update for the Olympus OM-D E-M5. Version 1.1 improves the performance of the body-integral image stabiliser when the camera is used in conjunction with the following regular Four Thirds lenses (mountable via an adapter): Olympus Zuiko Digital ED 8mm f/3.5 Fisheye, Olympus Zuiko Digital ED 18-180mm f/3.5-6.3 and Leica D Vario-Elmar 14-150mm XS. OM-D owners can upgrade their camera's firmware via the Olympus Digital Camera Updater application.
Olympus Press Release
Olympus updates firmware for groundbreaking OM-D camera
World's first 5-axis system gets even better
Olympus has released a firmware update for its revolutionary E-M5 camera launched in February. The update enhances the E-M5's world-first 5-axis image stabilisation (IS) system in
combination with three specific Four Thirds lenses: the ZUIKO DIGITAL ED 8mm 1:3.5 fisheye lens, the ZUIKO DIGITAL ED 18-180mm 1:3.5-6.3 ultra zoom lens and the LEICA D
VARIO-ELMAR 14-150mm 1:3.5-5.6 wide-angle zoom lens. The update is available online now.
Two axes good, five axes phenomenal
Cutting-edge, rugged and retro, the Olympus E-M5 boasts the world's first 5-axis image stabilisation system, a sophisticated mechanism in the camera body that eliminates blur altogether.
It compensates for vertical, horizontal and rotational camera shake around the optical axis, in addition to the usual pitch and yaw. The 5-axis IS is especially effective with telephoto shots,
macros and long exposures, taking effect before you fully depress the shutter button to give you crisp view of your subject in the electronic viewfinder system (EVF) and make it easier to
frame. The EVF is another groundbreaking E-M5 feature. It lets you experiment with effects even before you capture them, giving you virtually unlimited control.
Download instructions
Users can download the firmware update (Version 1.1) from the Olympus customer support website and the E-M5 homepage. They should first make sure they have the latest version of
the Digital Camera Updater software (Version 1.03 or higher for Windows PCs, Version 1.04 or higher on a Mac). Bugs that caused the update procedure to stop have been solved.
Your Comments