Panasonic 15mm and 35-100mm GM Lenses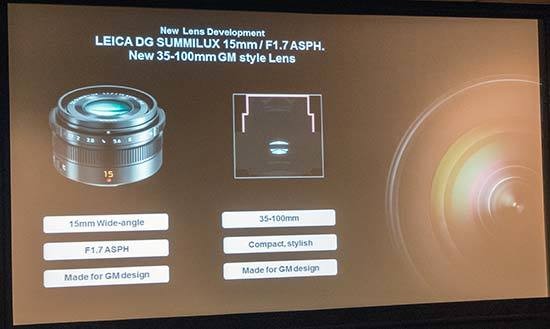 Panasonic have today unveiled three lenses for their new GM-series mirrorless cameras.
In addition to the 12-32mm lens announced alongside the GM1 camera, Panasonic are also developing the Leica DG Summilux 15mm f/1.7 ASPH. and an as yet unnamed 35-100mm lens.
There are no details yet on pricing or availability of either the 15mm or 35-100mm lenses.
Your Comments