Panasonic Firmware Update Programme for MFT Lenses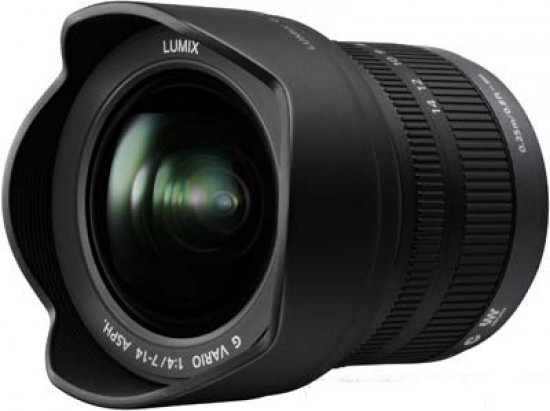 Panasonic has announced a new firmware update programme for its Micro Four Thirds (MFT) lenses, and introduced the "HD Lens" category. The company says "HD Lenses" conform to a new standard of AF performance in terms of tracking speed and quietness, allowing users "to fully enjoy HD video recording". The new firmware update brings quieter AF operation and enhanced stability for the optical image stabiliser during video capture. Click through / scroll down for a full list of "HD Lenses".
Website: Panasonic Japan
Panasonic Press Release
Panasonic Announces the Expansion of HD Lens* Line-up and the Firmware Update Program for the Interchangeable Lenses of LUMIX G Micro System
Panasonic has set a new standard for the camera's performance of auto focus and its silence performance for users to fully enjoy HD video recording. The following seven lenses clear this standard to be introduced as the HD Lenses.
*HD Lens is a high performance interchangeable lens that realises high quality video recording. The lens excels in the performance of tracking focus in video recording while offering silent auto focus and exposure control.
HD Lenses of LUMIX G Micro System
(1)LUMIX G 14mm / F2.5 ASPH. (H-H014)
(2)LUMIX G VARIO 14-42mm / F3.5-5.6 ASPH. / MEGA O.I.S. (H-FS014042)
(3)LUMIX G FISHEYE 8mm / F3.5 (H-F008)
(4)LUMIX G VARIO 100-300mm / F4.0-5.6 / MEGA O.I.S. (H-FS100300)
(5)LUMIX G VARIO 7-14mm / F4.0 ASPH. (H-F007014)
(6)LUMIX G VARIO 14-45mm / F3.5-5.6 ASPH. / MEGA O.I.S. (H-FS014045)
(7)LUMIX G VARIO 45-200mm / F4.0-5.6 / MEGA O.I.S. (H-FS045200)
The lens (1)-(4) offers more comfortable HD video recording by improving the video recording performance with the firmware update.
Firmware Update Program Version 1.1
-Enhanced stability of O.I.S.(Optical Image Stabiliser) in video recording.
-Reduced sound of auto focusing in video recording
The firmware programs is available at http://panasonic.jp/support/global/cs/dsc/
Your Comments