Panasonic UK Announce Cashback Offer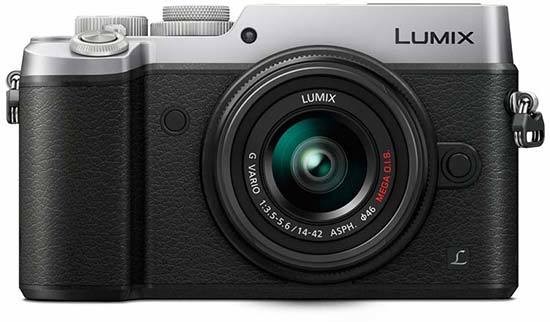 Panasonic UK is offering consumers up to £100/€140 cashback with the purchase of select Lumix G compact system cameras and Lumix compacts. These include the Panasonic GH4, GX8, G7 and GX7 (£100 cashback), the LX100, FZ100 and FZ330 (£50 cashback), the FZ200 and FZ72 (£30 cashback). The offer is available from 10th February - 30th March 2016 from participating retailers and is claimed via consumer redemption at Panasonic.
Panasonic Press Release
Panasonic's Picture Perfect Camera Cashback Offer
For those looking to purchase an award winning LUMIX camera, Panasonic is offering consumers up to an impressive £100/€140 cashback1.  A selection of LUMIX compact cameras and LUMIX G compact system cameras are included in the offer, so whether it's someone new to photography or a seasoned photographer, there's a saving to be enjoyed.

LUMIX G
For the more discerning photographer, Panasonic's LUMIX G models offer greater creative control and stunningly superior image quality. The DMC-GH42, the world's first3 CSC camera to record 4K videos, is included in the offer, as well as the DMC-GX84, with its classic compact design that makes it the perfect everyday companion for the style-conscious urban adventurer.  The award winning DMC-G75,  and DMC-GX76 are also included in the offer.
LUMIX models
Perfect for those looking for a feature-packed, hi-end, point and shoot camera, the LUMIX compact models included in the offer include the state-of-the-art 4K DMC-LX1007 that offers a level of creative control usually only found on more complex camera systems, and the ultimate hybrid bridge FZ1000.  Further models included are the superzoom FZ330, FZ200 and DMC-FZ72.

The cashback is available from 10th February - 30th March 2016 from participating retailers8 and is claimed via consumer redemption at Panasonic www.panasonic.co.uk/promotions
To find out more about the award-winning range of products that are included in the cashback offer please visit http://www.panasonic.com/uk
[1] Offer applies to the following models as detailed: . £100 for the DMC-GH4, £100 for the DMC-GX8, £100 for the DMC-G7, £100 for the DMC-GX7, £50 for the DMC-LX100, £50 for the DMC-FZ100, £50 for the DMC-FZ330, £30 for the DMC-FZ200 and £30 for the DMC-FZ72.
[2] DMC-GH4RE-K, DMC-GH4HEB-K, DMC-GH4EB-K,
[3] For a CSC as of 7th February 2014
[4] DMC-GX8HEB-K, DMC-GX8HEB-S, DMC-GX8KEB-K, DMC-GX8KEB-S, DMC-GX8EB-K, DMC-GX8EB-S, DMC-GX8AEB-K/S
[5]  DMC-G7WEB-S, DMC-G7HEB-K, DMC-G7KEB-K
[6]  DMC-GX7CEB-K/S, DMC-GX7KEB-S/K
[7] DMC-LX100EBK, DMC-LX100EBS
[8]  Participating retailers available at www.panasonic.co.uk/promotions
Your Comments