Pentax-DA 18-270mm Hands-On Photos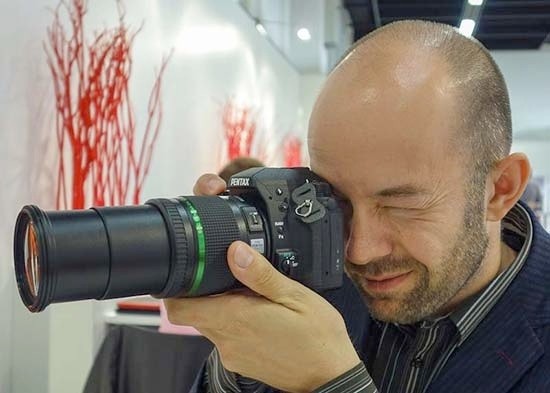 Want to see exactly what the new Pentax-DA 18-270mm f/3.5-6.3 ED SDM lens looks like in the flesh? We have put together a hands-on gallery for your perusal.
A dozen hands-on photos of the new Pentax-DA 18-270mm f/3.5-6.3 ED SDM lens.
Looking uncannily like the popular Tamron 18-270mm superzoom, Pentax's take on the 15x zoom lens lacks the vibration compensation system of the Tamron lens, but happily doesn't need it because all Pentax DSLRs have anti-shake built-in as standard.
In our brief time with the Pentax 18-270mm, it was pretty quick to focus even in the dim lighting of Photokina (seemingly designed to show photography products at their absolute worse), and also very quiet thanks to the "supersonic drive" AF motor.
Priced at £699.99/$799.95, the Pentax-DA 18-270mm could turn out to be the only lens that you ever need, although Pentax sadly have no plans to sell it in kit format with their DSLRs.
Image Gallery
Click on a thumbnail to see the full version.
Your Comments