PhotographyBLOG Portfolios: Alan Lush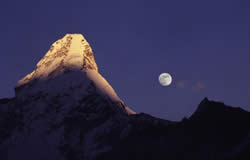 The 54th PhotographyBLOG Portfolio has been submitted by Alan Lush.
"The images I am submitting are from a recent photography trek I took part in to everest base-camp and a subsequent tour of the Kathmandhu valley. I came home from the trek with over 600 images so picking
< 15 is a bit of a struggle, but I hope that these are 15 of the best."
Website: Alan Lush
Share this article