PhotographyBLOG Portfolios: Bob Perry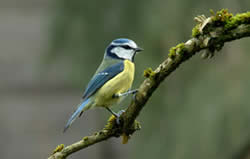 The 33rd PhotographyBLOG Portfolio has been submitted by Bob Perry.
"This portfolio is a collection of British birds. Some are taken in my garden and some a little further afield. The camera used in all these shots was the Fuji S2 Pro. I have many more wildlife images on my website, please pay me a visit.
I was born in 1948 and have lived all my life round and about Salisbury in the U.K. I have always been interested in photography and natural history and attended evening classes in these subjects for a number of years. With the advent of the digital age my interest in photography really took off, the main focus being natural history."
Website: www.bobperryonline.co.uk
Website: Portfolios: Bob Perry
Share this article