PhotographyBLOG Portfolios: James Shull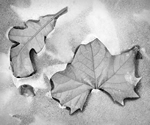 The 65th PhotographyBLOG Portfolio has been submitted by James Shull.
"Please pardon my reluctance to attempt discussion of the more intangible aspects of photography. It's a visual medium and I don't have any particular social agenda with it other than sharing it with others who are so inclined. What gets me out of the house is the continual possibility that I might turn the mundane into the profound.
The enclosed 13 photos were made between 1991 and 2006. Each of them represents my desire to build a connection to the place I was at during that time. A few were made in California, some from Pennsylvania and Alabama, one from Kosovo, one from inside a bus in Macedonia. One of them was captured digitally, with all the rest being conventional. All film formats are represented, 4x5, 35mm, and 6x6. My favorite is whichever I'm using at that time."
Website: James Shull
Share this article