PhotographyBLOG Portfolios: Salvador Moreno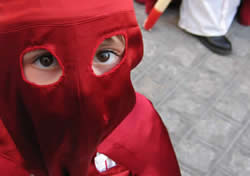 The 25th PhotographyBLOG Portfolio has been submitted by Salvador Moreno.
"These are 8 pictures of the "Semana Santa" (holy week) of my hometown, this is a religious celebration that mixes the faith and the party. Children are an important part of the celebration and their eyes are the best way to feel the atmosphere of the "Semana Santa".
Website: Portfolios: Salvador Moreno
Share this article