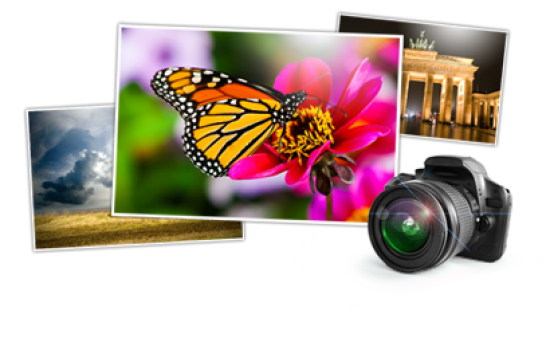 Serif has launched PhotoPlus X6, the latest version of its award-winning photo editor for Windows. This update incorporates a range of new features, including the Smart Edge Refinement Tool, which quickly selects and adjusts intricate parts of photos such as hair and leaves; a new 64-bit engine; a completely overhauled Raw Studio; and full compatibility with Windows 8. PhotoPlus X6 retails at £71.48 and is available from Serif at the website below.
Website: Serif
Serif Press Release
Serif Launches PhotoPlus X6 – The Powerful and Easy Digital Photo Editor
A fast and powerful photo editor has launched today for photography enthusiasts looking to edit, fix, enhance and organise their digital image collection. PhotoPlus X6, by creative software developer, Serif, allows photographers at any level to quickly and easily create outstanding images – all at an affordable price.

The latest version of the award-winning PhotoPlus, which has been certified by Microsoft to be compatible with Windows 8, has a range of new and exciting features. These include the Smart Edge Refinement Tool, which quickly selects and adjusts intricate parts of photos, such as hairs and leaves, when used in conjunction with the program's improved Selection Brush.

Photographers can also take advantage of PhotoPlus X6's powerful new 64-bit engine. Using all the available memory of computers with a 64-bit operating system, the program now enables users to edit and enhance very large images without the risk of slowing down. Multi-threading technology also utilises all the cores on a modern computer's processor, making PhotoPlus X6 the fastest version yet.

The program's Raw Studio has been given a complete overhaul and photographers can now benefit from the inclusion of more convenient in-place adjustments like curves, lighting, colour and lens corrections, and noise reduction. With speed improvements to the core engine of PhotoPlus, Raw images can be loaded even faster. Users can also create masks to control adjustments in specific areas, fix red eye, repair and crop images – all directly in the re-engineered Raw Studio.

Other new features include Non-destructive Crop, which saves all image data so photos can be restored and re-cropped again without losing other edits that have been applied. Photographers can also control blur and saturation to create stunning miniature Tilt Shift effects in the new Depth-of-Field filter. In addition, the program also includes new Vector Masks and Fill Layers tools, plus improvements to noise reduction, zoom range and guides.
"We're confident that photography enthusiasts – whether amateur or professional – will find PhotoPlus X6 a powerful program that offers a great balance between quick fixes and advanced editing," says Gary Bates, Managing Director at Serif. "We took on board customers' feedback and produced a program that operates much faster, and includes a wealth of new and improved tools such as the Non-destructive Crop and Smart Edge Refinement Tool. Coupled with PhotoPlus' outstanding legacy features, photographers will find this version has all the tools they need to create stunning images."

Existing PhotoPlus users will be familiar with the PhotoFix Studio, which includes tools for straightening and cropping images, removing red-eye and blemishes, and applying creative filters to enhance images. In addition, users can create stunning HDR images, remove unwanted objects from photographs, make precise image cut-outs, and manage their entire image collection in the PhotoPlus Organiser. Users can also immediately share photos on Facebook® and Flickr®, plus view photos where they were taken on a Google™ map of the world.
PhotoPlus X6 is compatible with Windows 8/7/Vista/XP. It retails at £71.48 and is available from Serif at www.serif.com/photoplus and from major retailers including Amazon and PC World. Existing Serif software users should contact 0800 376 7070 for information on upgrade pricing.
To become a fan of PhotoPlus on Facebook, go to www.facebook.com/serifphotoplus.
Your Comments