PMA 2005 Booth by Booth - Fujifilm
Fujifilm had a massive stand at PMA near the main entrance, almost as big as Canon's, although a large majority of the space was taken up by the photo-finishing sections of the company, rather than the camera side. New digital camera models included the Fujifilm FinePix F10 Zoom, Fujifilm FinePix Z1 Zoom and the Fujifilm Finepix S3 Pro digital SLR.
Click on each picture to see a larger version.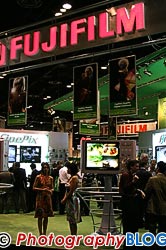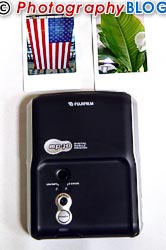 Fujifilm Mobile Digital Printer MP-70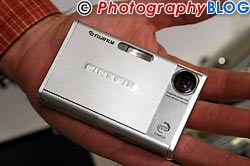 Fujifilm FinePix Z1 Zoom